Flat4 Throw Down Info & Signup

---
Flat4 Throwdown will be filled with events and vendors to make for a memorable event. Whether if you are a Subaru enthusiast or just love cars in general, the Flat4 Throw Down is a great place to meet other fellow enthusiasts, as well as the vendors. It is also where you can learn from other builds and drivers who may give you direction, or ideas to inspire you to start your own build, so that can possibly participate in the next event.
AutoInterests is hosting a 3-day driving event, however, the Flat4 Throwdown will have the opportunity to join along Saturday. Join us at the Pittsburgh International Race Complex on September 3rd, 2022 for an event to be remembered
AutoInterests is a motorsports establishment aimed to educate current and future drivers to further sharpen their driver skills to prepare them for upcoming events. Learn more about AutoInterests and their events byclicking here!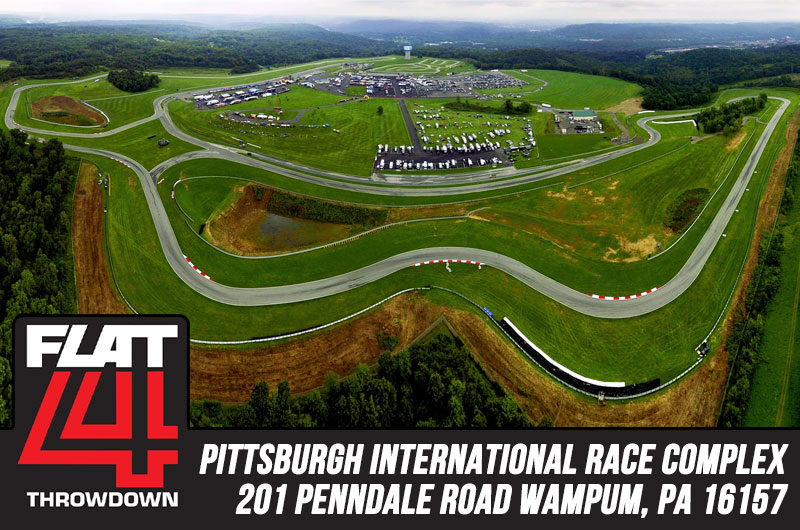 ---
---

Show & Shine

Do you have the most exclusive engine components? Have you spent countless hours perfecting your paint-correction skills? Got the wildest wrap? Whatever the case may be, here is where you can show off the result of your creativity and skill. The Subaru community is very fortunate to be one of the leaders in terms of modern customization with several key vendors and manufacturers that continue to develop the latest parts. Enthusiasts on a national and worldwide scale continue to express themselves through their vehicles, and here is a great place to put your hard work on display. The show and shine is open to the public, and up to 200 entries are allowed.

---

Track Event

For those of you who are interested in motorsports, this will drown you with excitement and sensory overload. This is our main event where 10 chosen professional tuners and the 10 chosen enthusiasts see who can survive and run the fastest lap times. There will be two classes; so enthusiasts are pitted against fellow enthusiasts and tuners are versus other tuners. Enter below for your chance to be one of the 10 enthusiast competitors.

---

Stop Light Drag

The 1/8th Mile No-Prep Stoplight Drag event is open to the public. Here, you can test your reaction time, launch, shift points, and you can put your power levels to the test. Did you recently get a new turbo? Did you get a new tune or a new clutch? See how well your vehicle stacks up against the competition.
Note: There are limited spots that are first come, first served basis. Act now while spots are still available.

---

Giveaways

---