Sparco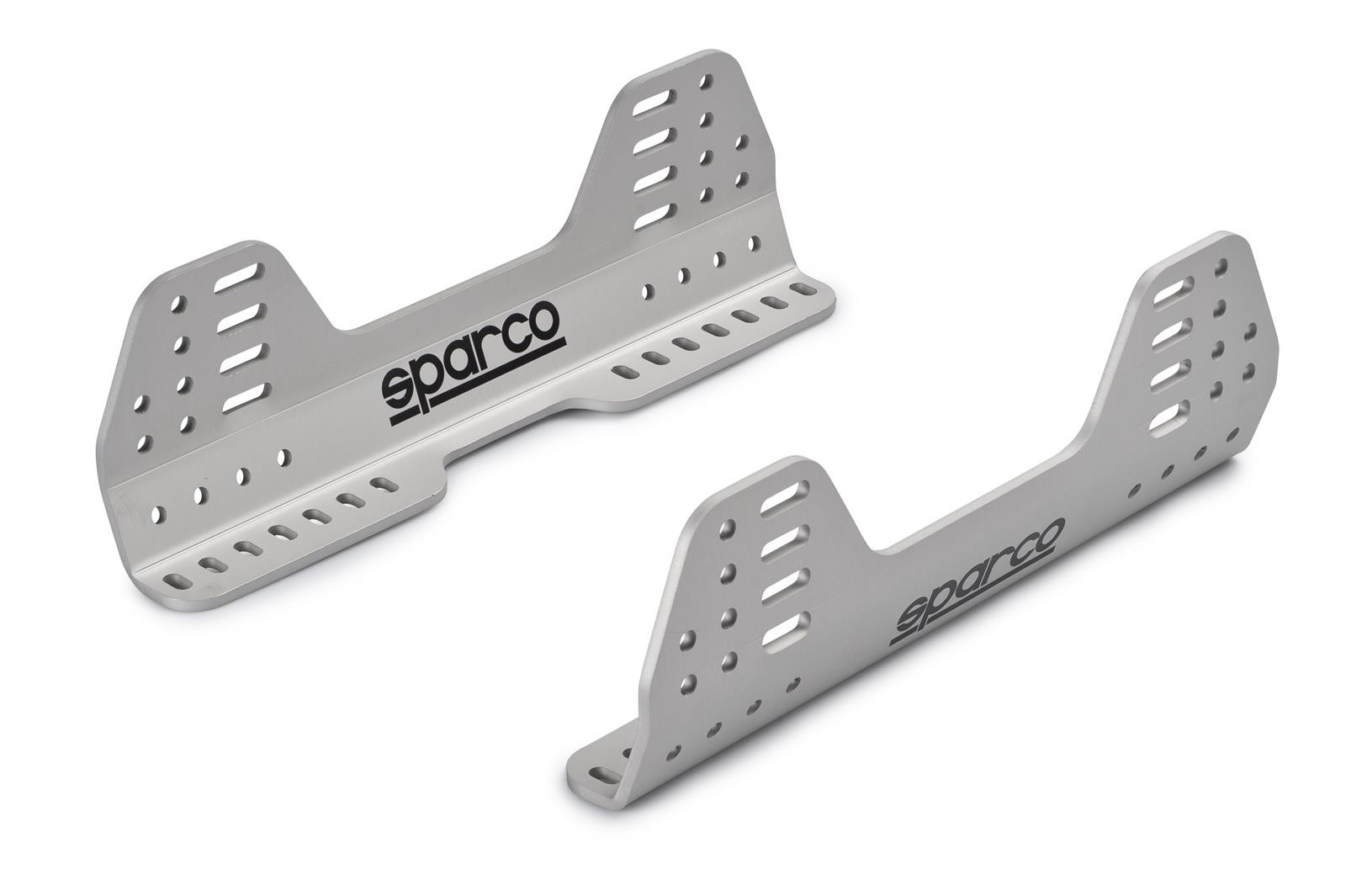 Sparco Aluminum Side Mounts
- Universal
Ships for free in the 48 states
Sparco Aluminum Heavy Duty Seat Side Mounts are used to securely mount competition seats. Side mounts have multiple side holes that provide a customizable mounting position for easier seat installation. These seat mounts feature and all aluminum construction available in anodized silver only. The Sparco Aluminum Heavy Duty Seat Side Mounts have an added benefit of being able to mount in either direction with the legs facing in or out giving you even more vehicle mounting options. These mounts are larger than Sparco's standard Aluminum Side Mounts. Includes Qty-4 8x1.25 bolts (side mount to seat). Set of 2 (Installs 1 Seat)
Details
Sparco Aluminum Side Mounts
---
The Seat Bases utilize the factory seat mounts on Sparco vehicle's floor and provide a flat surface for mounting Sparco seat. The Seat Base is constructed with 3/16" thick steel to provide a strong flex-free mount.
Set of 2 (Installs 1 Seat)
Features:
Designed for the ultimate in quality
Made from premium quality materials
For reliable, lasting service life
Multiple mounting positions
Anodized for superior protection
Reverse mount option
Weight: 3.4 lbs per set
Sparco seat base allows you to bolt a Sparco seat into your car. They will bolt into the factory location, and give a Sparco specific mounting pattern so that Sparco seats line up properly. Reclining seats are able to bolt directly to this base, or a set of sliders. Fixed back seats may require a set of side mounts (depends on the seat) to be able to mount to this base properly. In addition to the mounting holes provided for standard bolt-on installation, the Sparco base has a wide metal platform to allow custom mounting of side mounts direct to the base (drilling required). This direct installation is an option for race vehicles where the lowest seat position is desired.
Upload images for this product

Feel free to share pictures of your vehicle with this product!