Details
Titan 7 T-R10 Machine Black 18x9.5 +40
---
Fully forged wheel from 10,000 tons of pressure. Modern 10 spoke design with rigid spoke tracer that adds stiffness and strength.
Features
Titan 7 T-R10
Machine Black
18x9.5
+40
5x100
---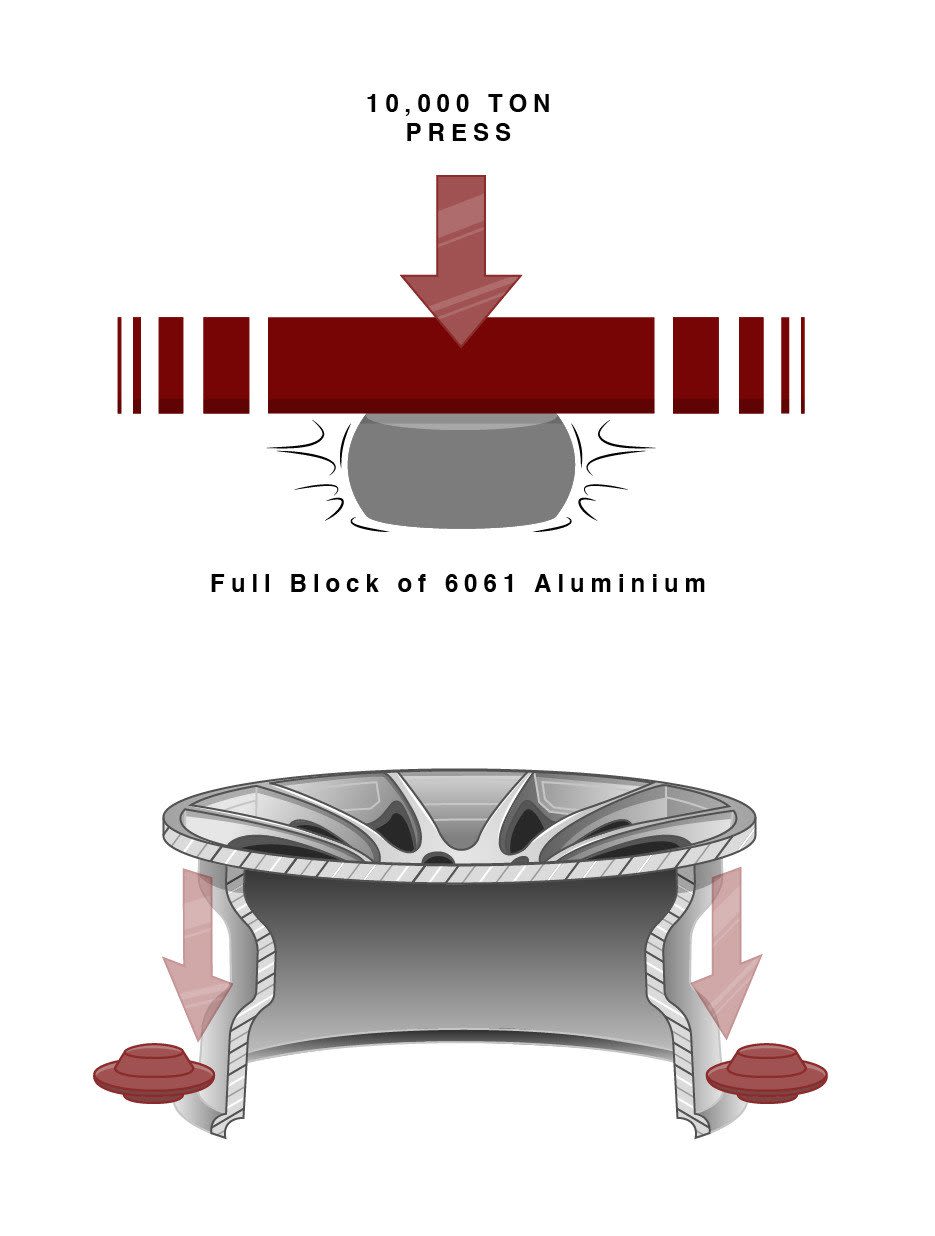 Forged Process
All Titan 7 Wheels are Fully Forged. The wheel starts out as an aircraft grade solid cylinder of 6061 Aluminum. We pressurize the cylinder with an industry leading 10,000 tons of pressure to give the wheel its basic shape while improving the grain structure and overall properties of the high grade aluminum. Absolutely no porosity and a densely organized microstructure to allow for amazing designs, weight, and strength.
---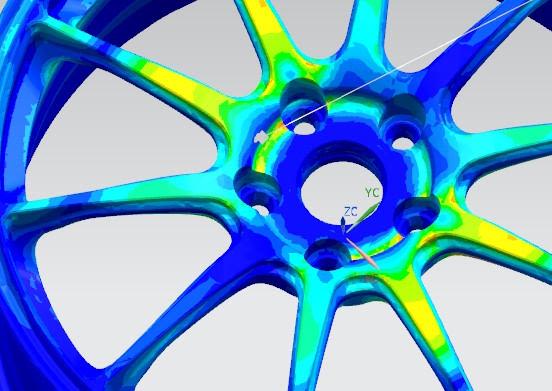 ---
FEA Analysis
Titan 7 employs state of the art in house product planning to give our customers the best product possible at the right price and also in a timely fashion. At the center of this is Finite Element Analysis (FEA) which helps us to validate a wheel design.
We can design a wheel structure, and then test in software how our design reacts to real world forces before we test the wheels physically in the lab or on the track.
Titan 7 Factory Tour
---
The key to Titan 7 Forged Wheels is that we make all of our wheels 100% in house. Everything from design, tooling, forging, machining, heat treatment, surface finishing, and testing is all done in house with no outsourcing. Very few Forged wheel companies can make this claim. This means you get complete quality and performance control.
We utilize an industry leading 10,000 TONS of pressure to form our wheels – You will get a perfect blend of strength, lightness, durability in the same product. That is why we are obsessive with lightness while we offer to you a lifetime structural warranty.
---
Titan 7 Forged Wheel Features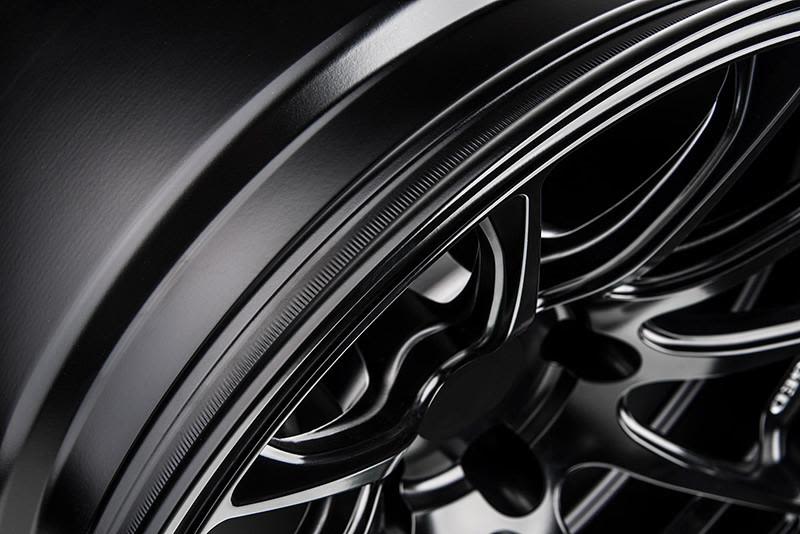 Gear Cut Knurled Bead Seat
All Titan 7 Forged wheels feature a gear cut knurled bead seat which improves the bind between the tire and the rim. This prevents tire creep / slippage and improves traction in high performance driving conditions.
---
Rigid Spoke Tracer
Titan 7 Forged Wheels feature structural improvements to basic designs such as the Rigid spoke tracer. This improves the stiffness and durability of the wheel while keeping the weight of the wheel to a minimum. Improving stiffness is key because if you can withstand wheel deflection / deformation in high load situations, you can improve driving consistency, which in turn leads to better confidence when on track.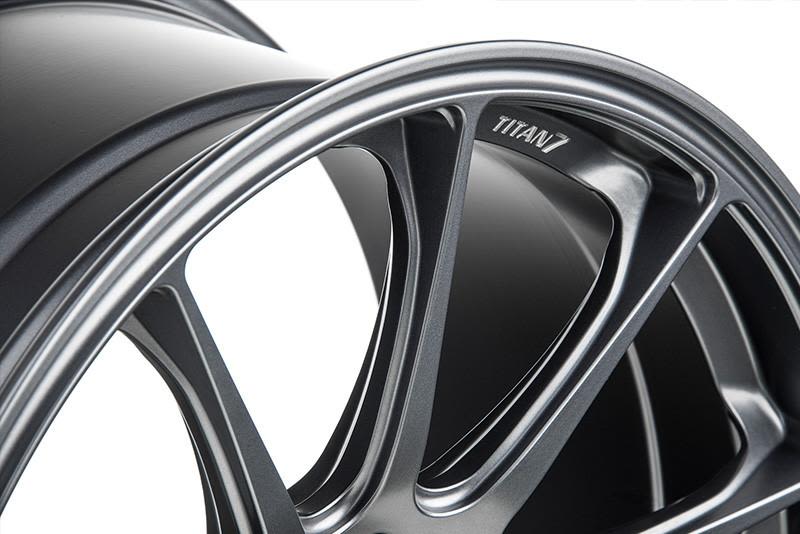 ---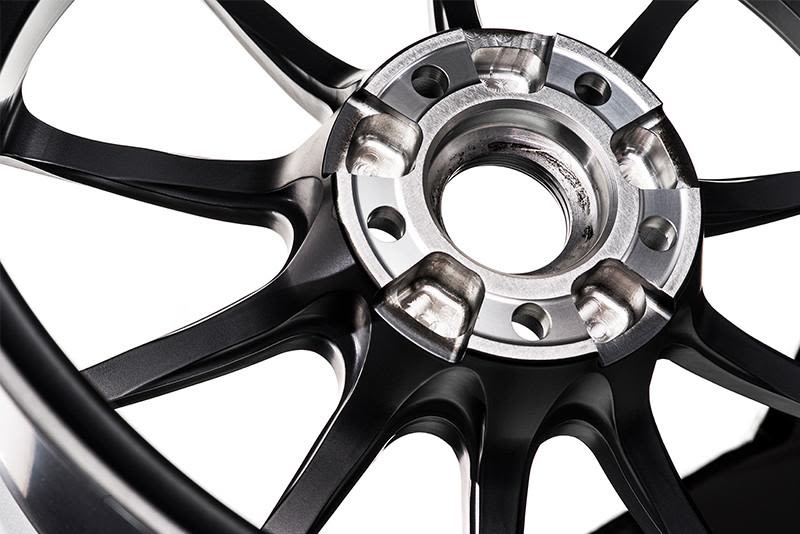 Optimized Weight Reduction
Painstaking care was taken in removing as much material possible while keeping material in critical areas to ensure complete safety and reliability. All areas of the wheels are considered and tested with FEA Analysis software and tested in both laboratory and real world conditions.
---
Reinforced Inner Rim Flange
An example of how material is removed while key areas retain mass. In this case, we added forged mass to the inner rim to resist impact and bending.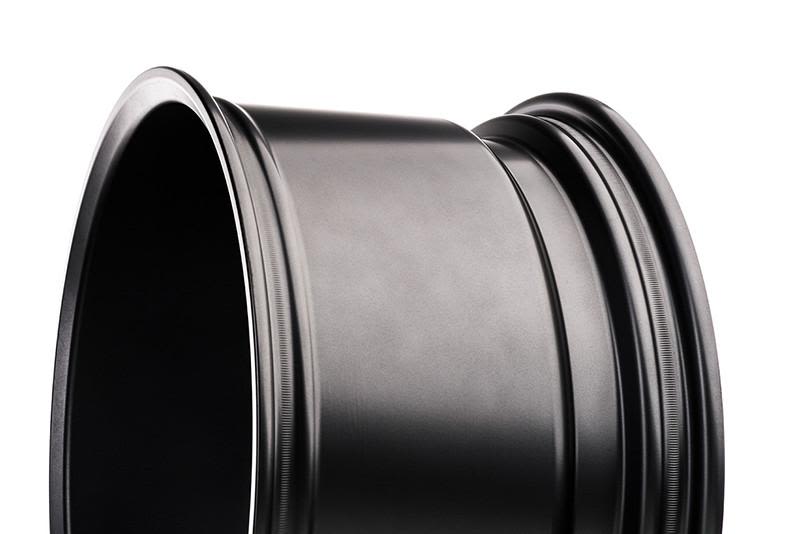 ---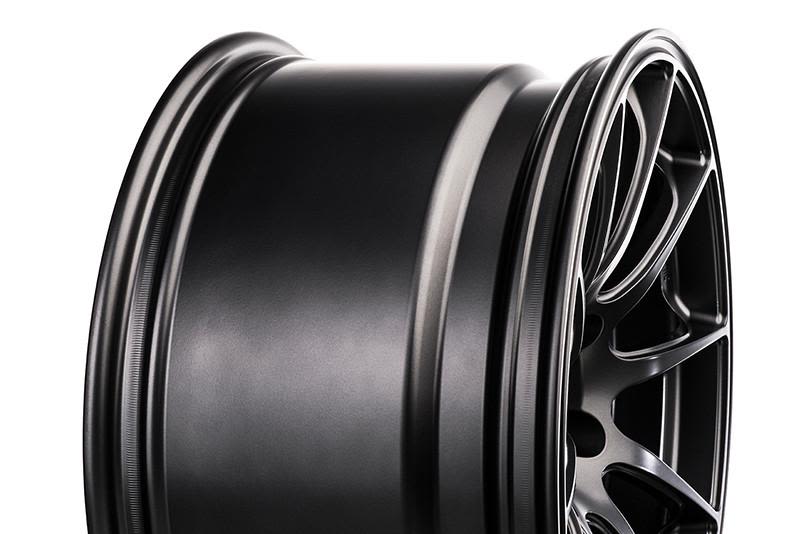 Big Brake Clearance Compatibility
We have partnered with some of the world's premier aftermarket Big Brake kit suppliers and made sure that we clear your potential racing upgrades. All wheels are designed to clear from the design phase while maintaining max concave and good looks. Notice the raised rim barrel which allows for large diameter rotor and caliper combos.
---
Max Fitment Every Time
We build wheels application specific. No wheels are thought to be set up for multiple cars like most manufacturers. We take into account the proper performance wheel and tire size and the aesthetic of the car to make sure that you not only perform good, you look good. Our 100% in-house production capability allows for this.
---
Note:
Careful consideration of wheel width, offset, and tire sizing must be observed when choosing and installing larger wheels. Adding larger wheels may lead to rubbing on suspension components or bodywork. Wheel spacers, new alignment settings, inside fender modifications, or other adjustments may be required. For more information on wheel fitments in general, please email us!
Upload images for this product