Details
Tug / Tow Hook
Gone are the days of poorly designed, ugly, non-functioning tow hooks. Raceseng designed the Tug to be a fully functional tow hook that looks good while doing it.
Features
Available in black, graphite and red powder coated finishes
Simple ring locking bolt keeps the ring in a vertical or horizontal position
Engineered using FEA analysis and tested to SAE standards
Capable of 10K psi straight pull
Meticulous Raceseng design language
Interchangeable with all other Tug System components
Specs
USA milled high grade alloy steel shaft and aluminum ring

CNC machined for precise fitment and function Superior corrosion resistant multi-stage finish Manufactured by Raceseng in the United States

---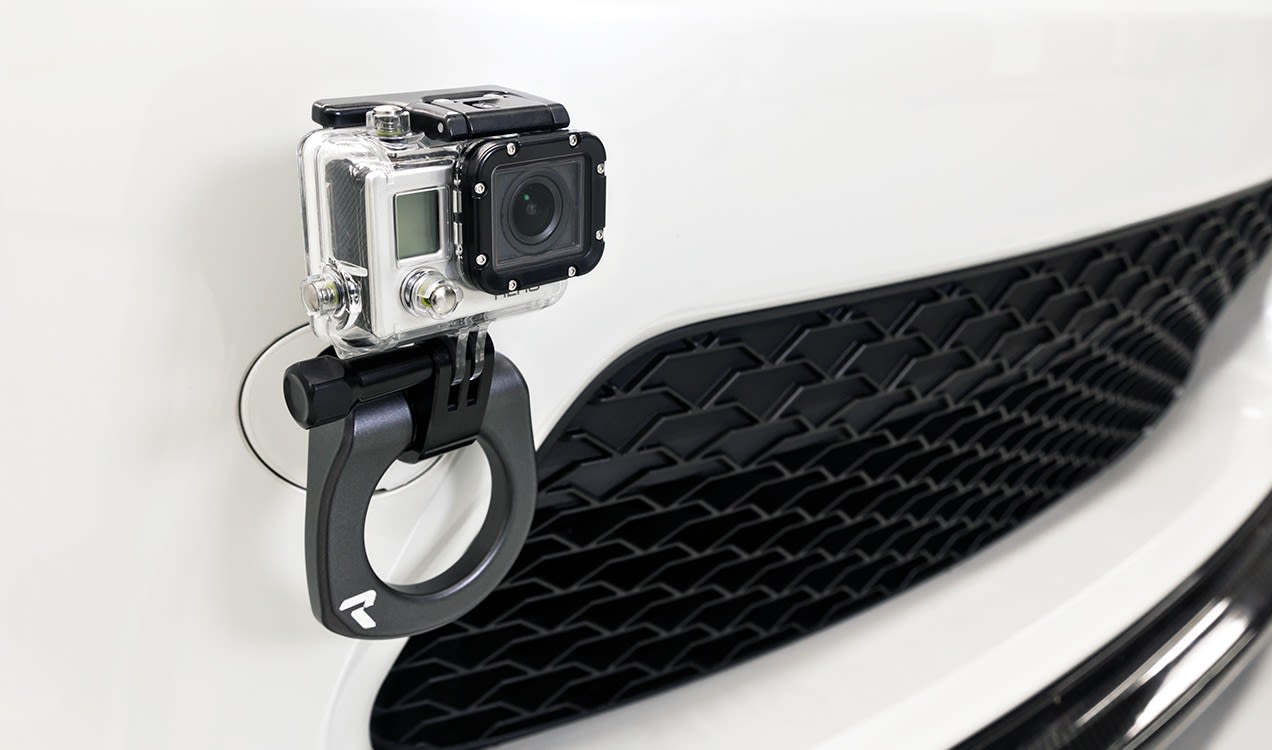 Tug View / Go Pro Mount
A rigid, bolt-on GoPro mount, the Tug View slips over the front of our Tug and is secured with a bolt from the bottom.
Features
Works with any GoPro case with a dual ear mount
Adjustable camera angle
Rigid mount provides stable footage
Keeps camera tucked close to the front bumper
Specs
6061 billet aluminum construction
CNC machined for precise fitment and function
Black anodized to prevent corrosion
Manufactured by Raceseng in the United States
---
Tug Tool
The Tug Tool is used to aid in the tightening of the tow hook shaft nut. In certain installations, there is very little space left to fit a large 25mm wrench. The Tug Tool is designed to be a thin wrench and makes installation and use easier.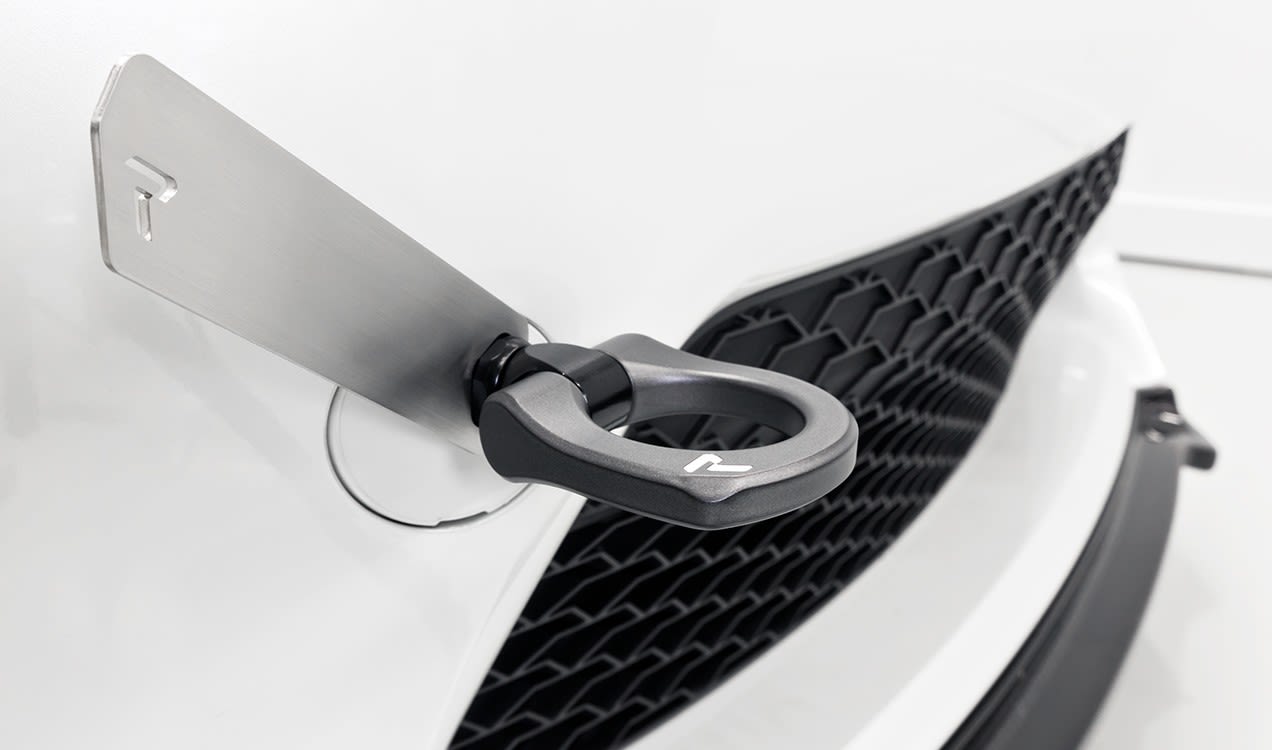 ---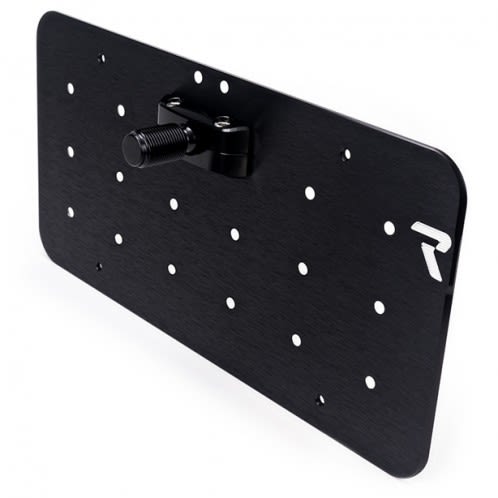 Tug Plate
The Tug Plate is a ball joint mounted license plate relocator. Full of adjustability and articulation, the Tug Plate enables you to dial in your license plate fitment to your front bumper.
Upload images for this product