Raceseng
Raceseng Scepter Translucent Shift Knob
2015+ WRX / STI / 2013+ FR-S / BRZ / 86
A shift knob fit for those breaking the mold of hierachy. Adorn your interior with nobility, shift with royalty. Scepter is a billet aluminum shift knob with a visually brilliant cnc machined diamond texture that is arrayed around the outside of the shift knob. Instances of the array pattern are intentionally skipped to create a void where the Raceseng icon is engraved. After cnc machining, the shift knob is cloaked in richly pigmented layers of high gloss translucent powder coat.
Details
Raceseng Scepter Translucent Shift Knob
---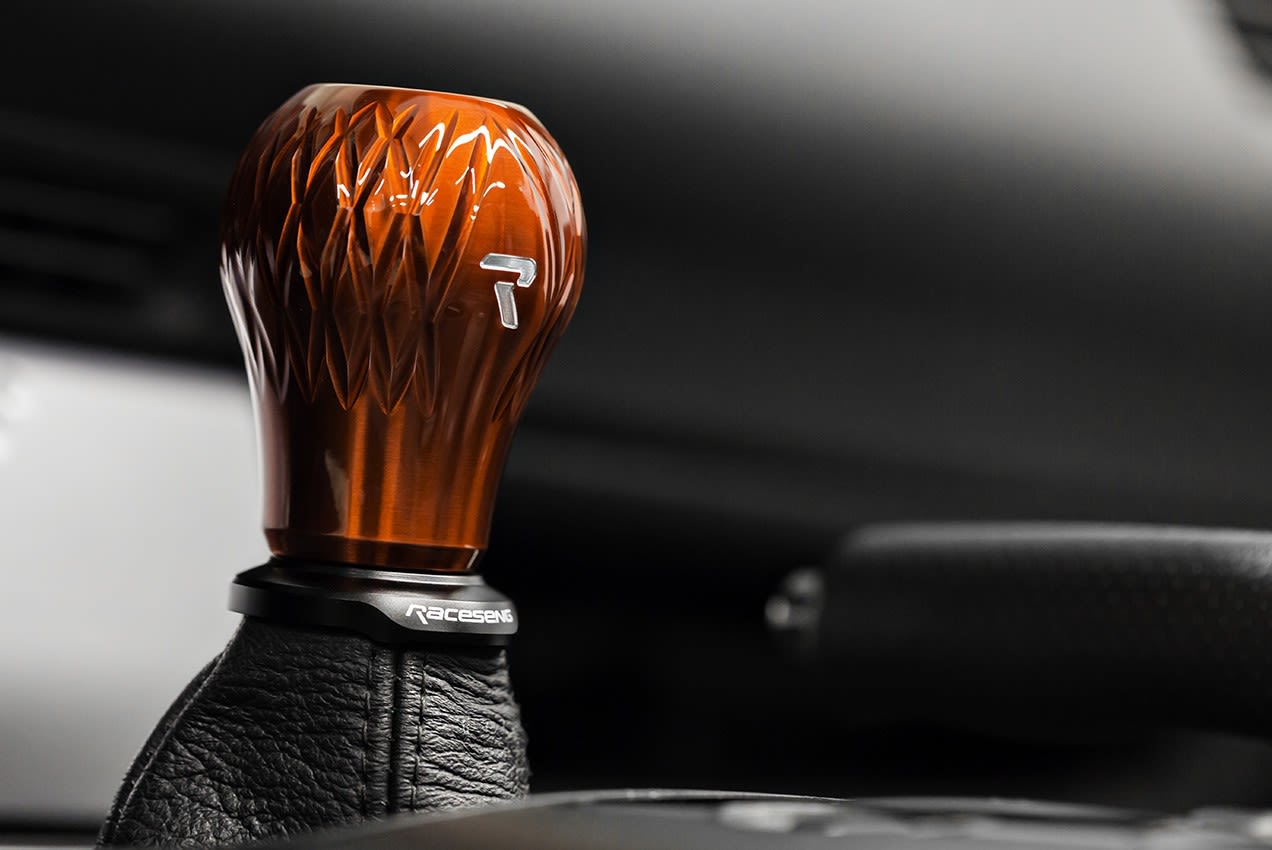 SCEPTER
Scepter fits your non-traditional style with a flair of distinction and supremacy.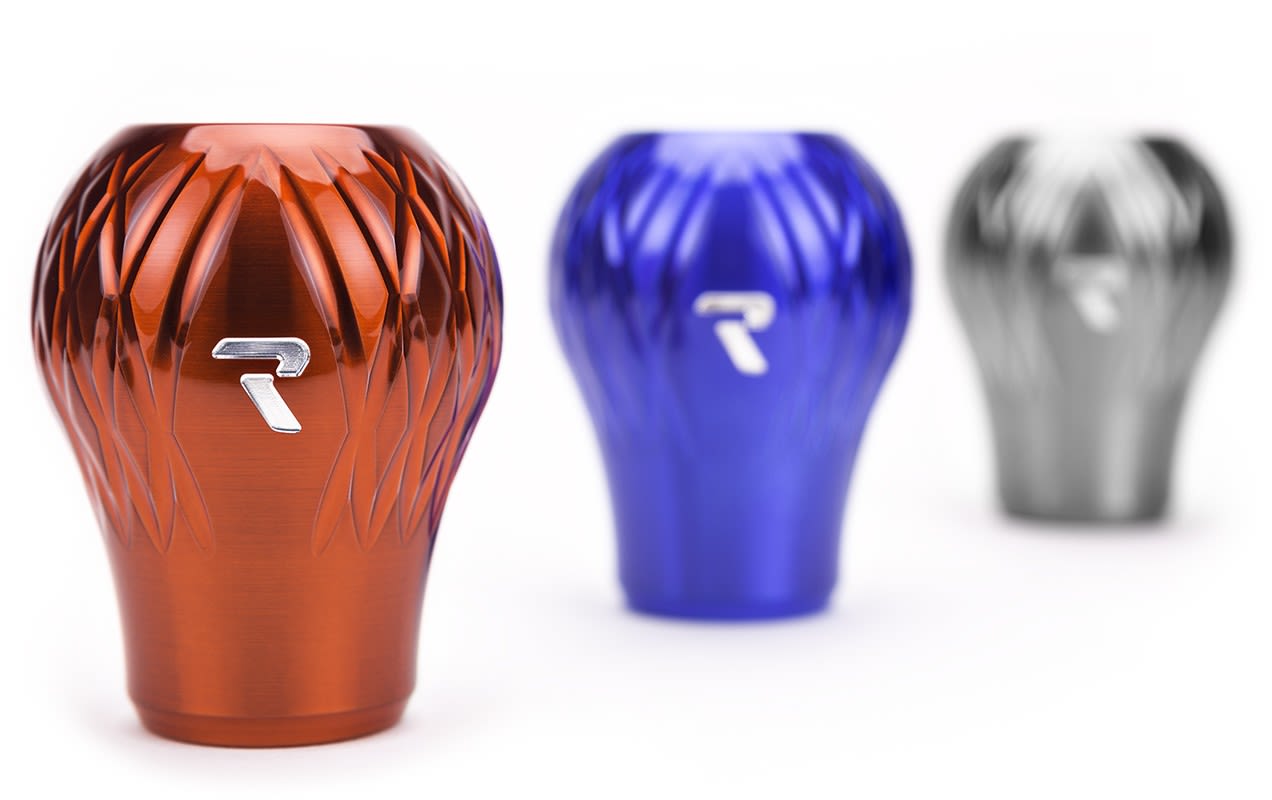 FEATURES
COLLECTION | Array Series
PROFILE | Low Profile Sphere
MATERIAL | 6061 T6 Aluminum (Knob + Adapter)
FINISH | Powder Coated (Blue - Charcoal - Red)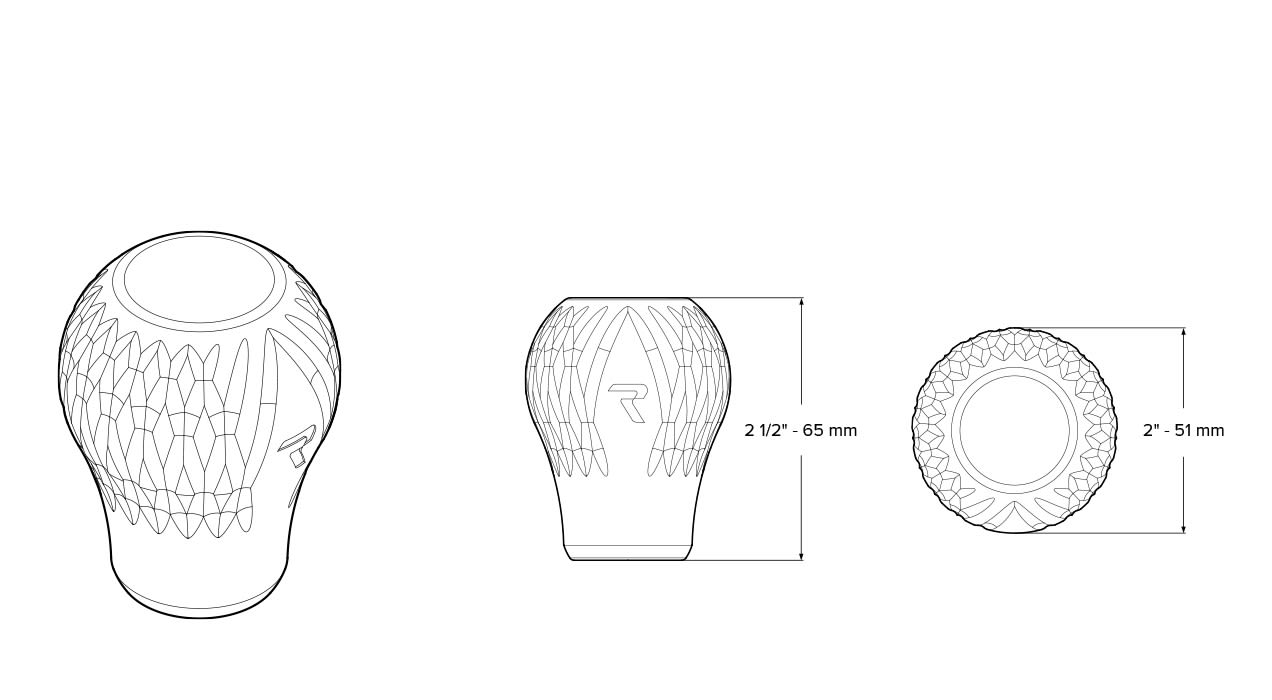 SPECS
WEIGHT | .45 lbs. - 204 grams
HEIGHT | 2 1/2" - 65 mm
DIAMETER | 2" - 51 mm
COUNTERBORED | For Reverse Lockouts and Shift Boot Retainer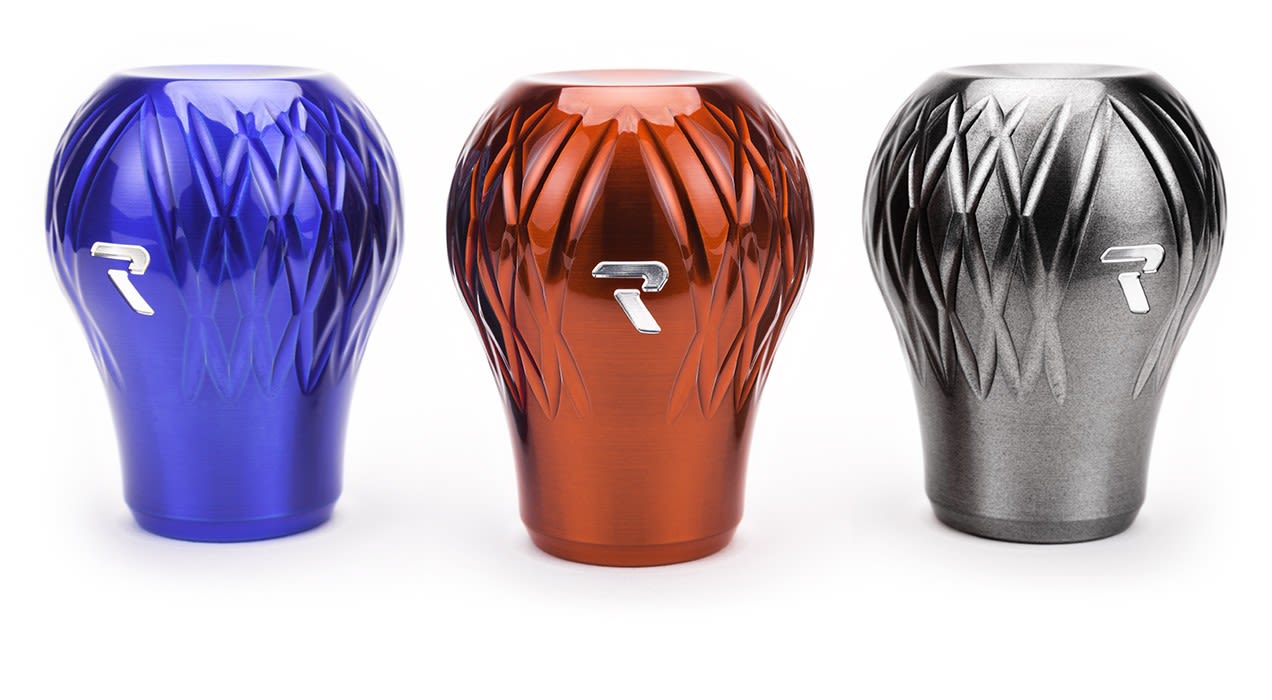 FINISH
Cloaked in richly pigmented layers of high gloss translucent powder coat.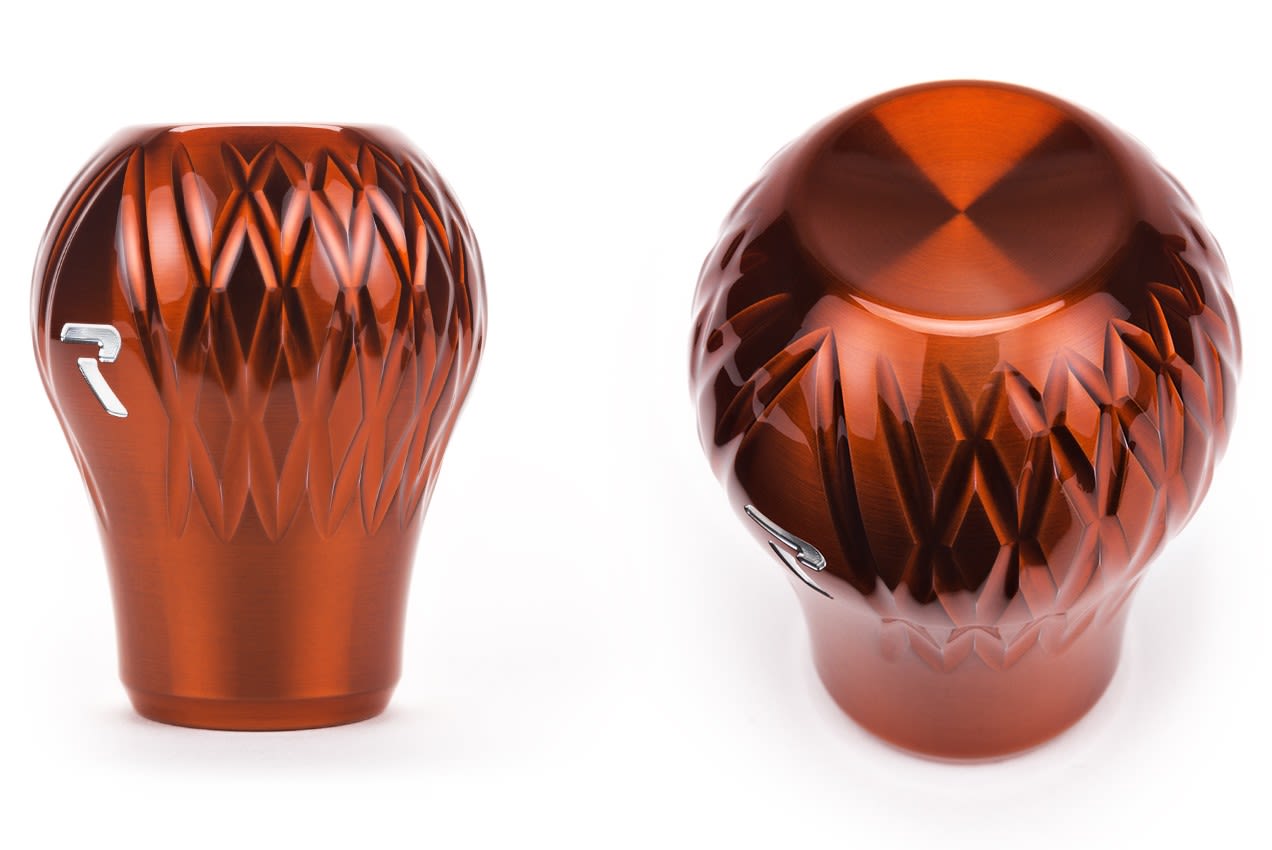 UNIQUE
Scepter is ordained with a visually brilliant cnc machined texture.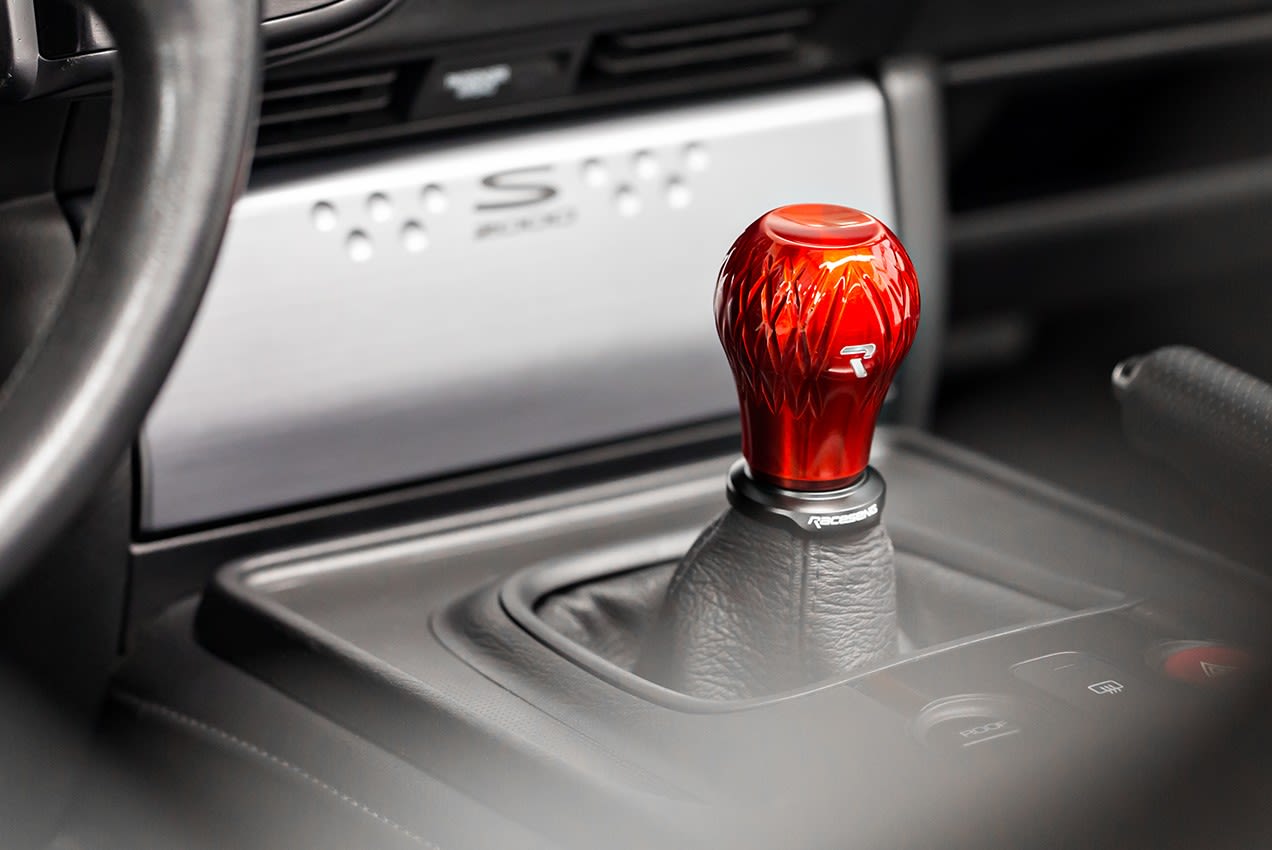 IMPACT
For something so simple, the Scepter makes a dramatic impact on the look of your interior.
HOW DOES IT FIT MY CAR
The Scepter comes with a precision cnc machined adapter that will mount the shift knob onto your car's shifter arm. The adapter requires simple steps to install and allows you to adjust the Raceseng icon orientation with ease.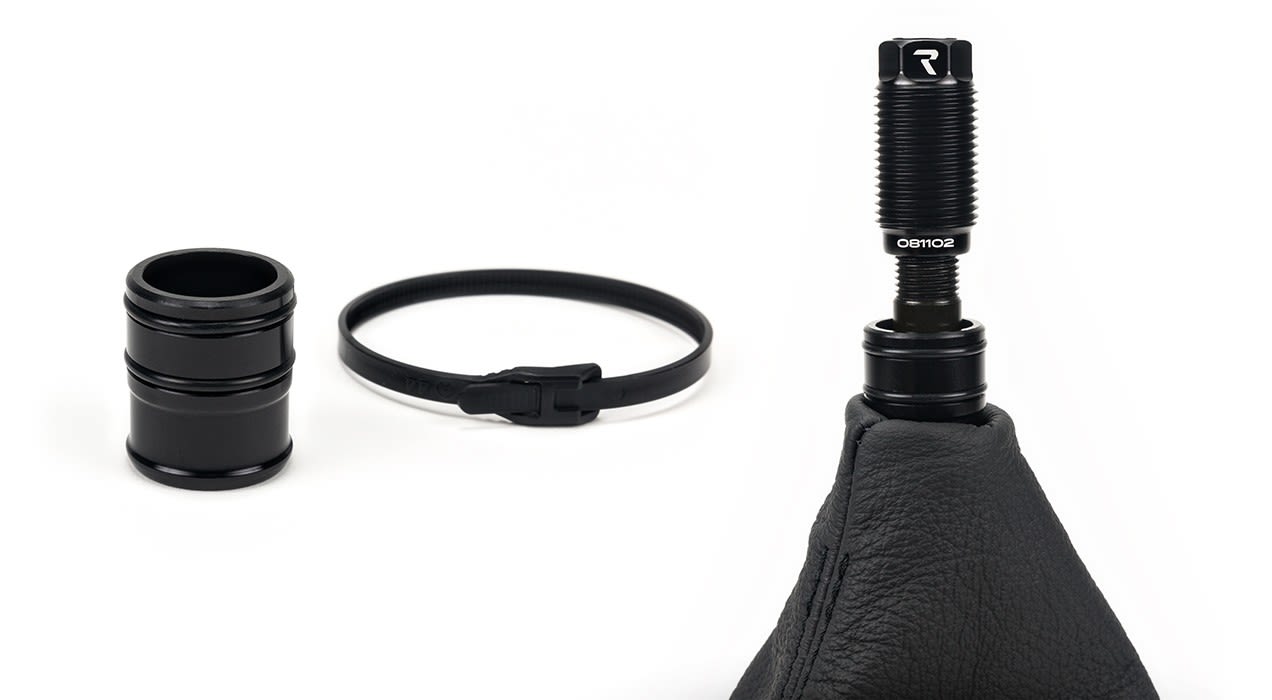 NO SAGGY SHIFT BOOT
The optional shift boot retainer keeps your shift boot securely retained to the bottom of your shift knob. Simply attach your shift boot to the retainer with the supplied zip tie and slide the boot retainer into the bottom of the shift knob.
The shift boot retainer is not required if you have a car with a reverse lockout.
QUESTIONS & ANSWERS
No questions have been asked about this product.
Upload images for this product