GCS
GCS Front and Rear Gloss Black Subaru Emblem Kit
- 2017+ Impreza
SKU: 17IMP4D-FRSET-PARENT
Replace the stock blue and chrome Subaru emblem with a black frame and a variety of colored stars. Comes with preapplied 3M resulting in a quick modification.
Sold as a full set. Front and rear emblem inserts AND gloss black frames included. 4D model = Sedan. This product does not work with 5D models (Hatch).
Details
Emblem Inserts
GCS brings you an affordable way to replace the factory emblems on your 2017 Subaru Impreza 4D Sedan. The stock emblems are fine, however these offer a little style and customization. The emblem inserts have a gloss appearance due to a clear epoxy layer.
Preapplied 3M makes installation simple.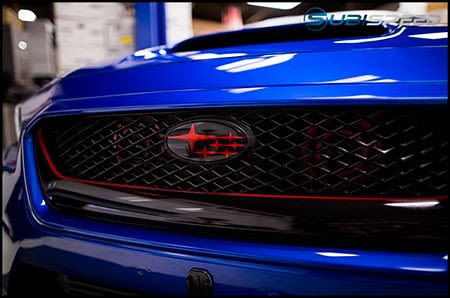 ---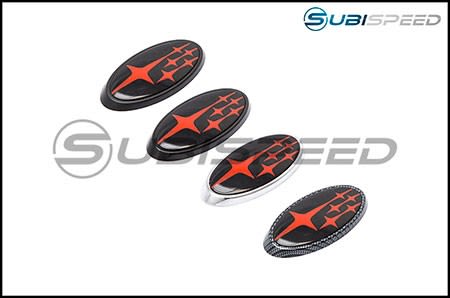 Emblem Frames
Each set also comes with front and rear gloss black emblem frames. They are exact replicas of the OEM part to ensure proper fit. Optional emblems frames in matte and carbon fiber are sold separately. You can also resuse your chrome factory frames.
---
Colors
These are currently available in red, white, blue, and green. If a product option is not displayed, the item is currently on backorder.
---
SubiSpeed Install Video (similar product)
Also seen in New Products February 2017 Video
Upload images for this product

Feel free to share pictures of your vehicle with this product!