Raceseng
Raceseng Prolix Gloss Shift Knob
2013+ FR-S / BRZ / 86
Shape, height and mass merge. The Prolix features a sphere shape with peaked tangent contours that seamlessly fits in your hand. The tall profile increases your mechanical leverage and 685 grams of mass smooth out the shift. The final touch is a brilliant, high gloss powder coat finish available in your choice of black, red and white. The Prolix comes with an adapter that will seamlessly mount it on your car's shifter arm with OEM fit and finish.
Details
Prolix / Gloss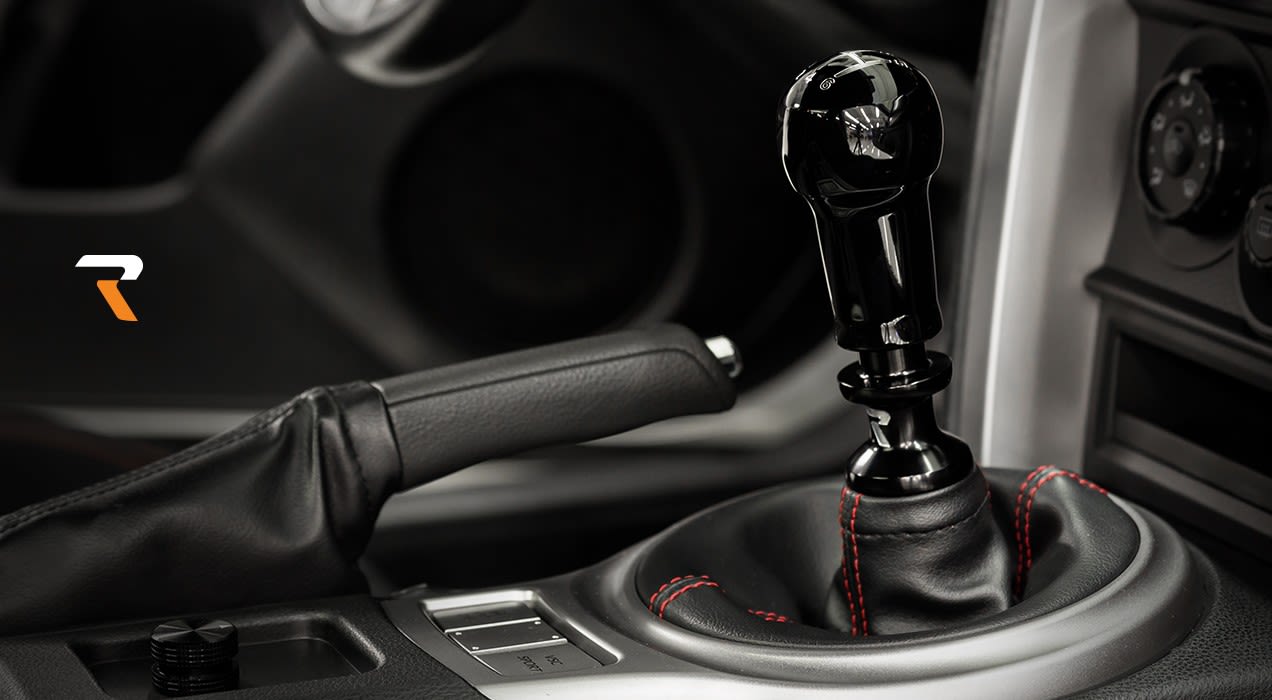 Part of our Mass Series collection, the Prolix is weighted for performance shifting. The utilization of stainless steel creates a shift knob with mass to smooth out notchy shifting.
Photography taken in Toyota 86. The black reverse lockout is not included.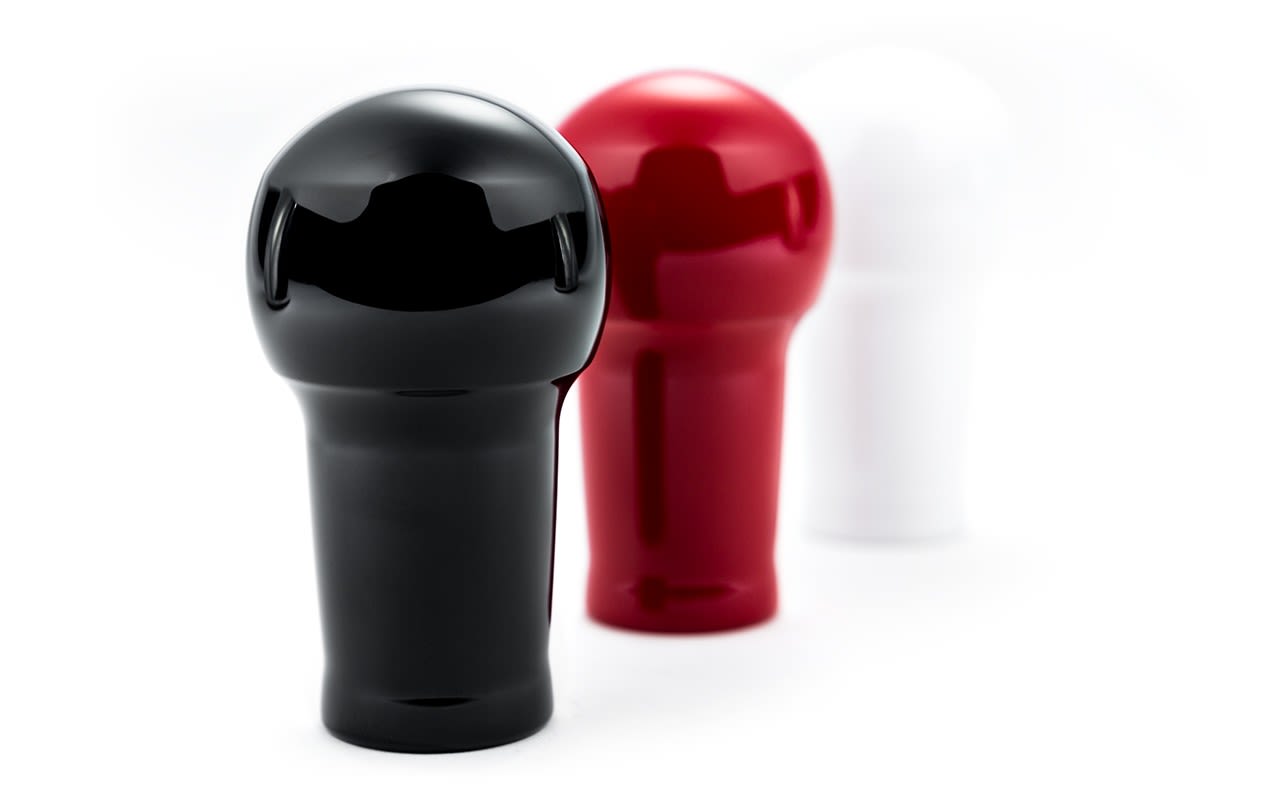 Features
COLLECTION | Mass Series
PROFILE | Tall Profile Sphere
FINISH | High Gloss Powder Coat
OPTIONS | CNC Machined Shift Gate Engraving
MATERIAL | 303 Stainless Steel + 6061 Billet Aluminum Adapter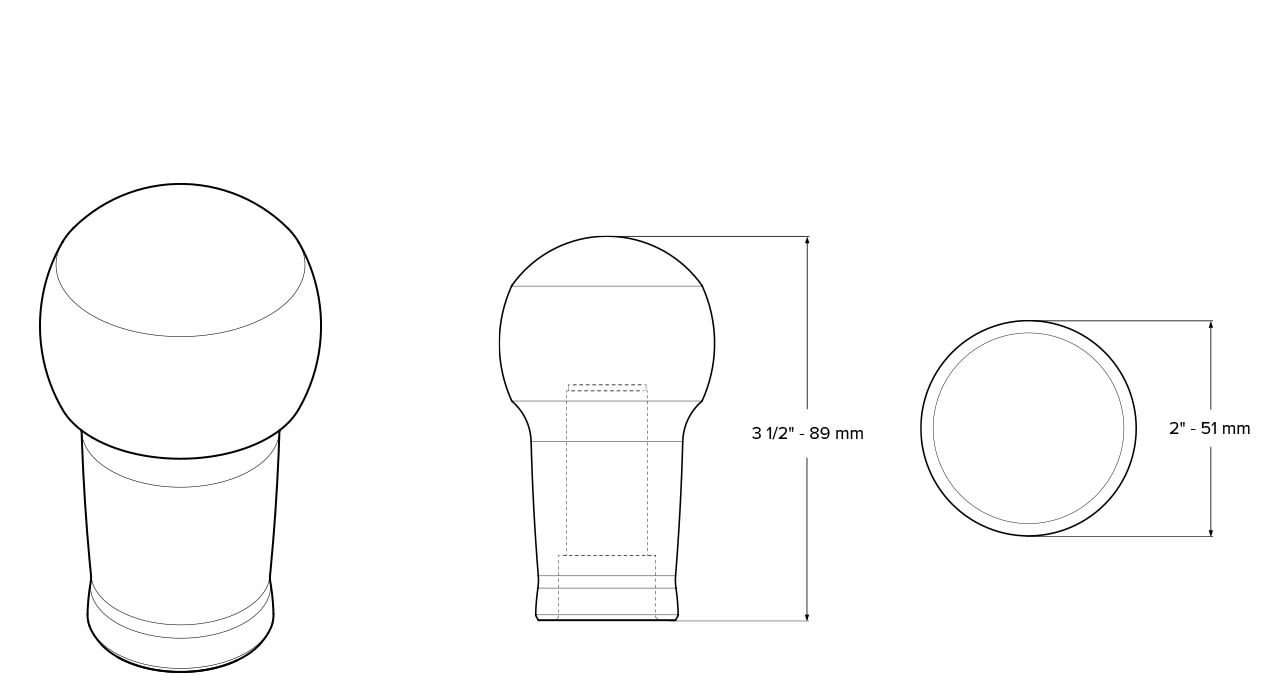 Specs
WEIGHT | 1.5 lbs. - 685 grams
HEIGHT | 3 1/2" - 89 mm
DIAMETER | 2" - 51 mm
COUNTERBORED | For Reverse Lockouts and Shift Boot Retainer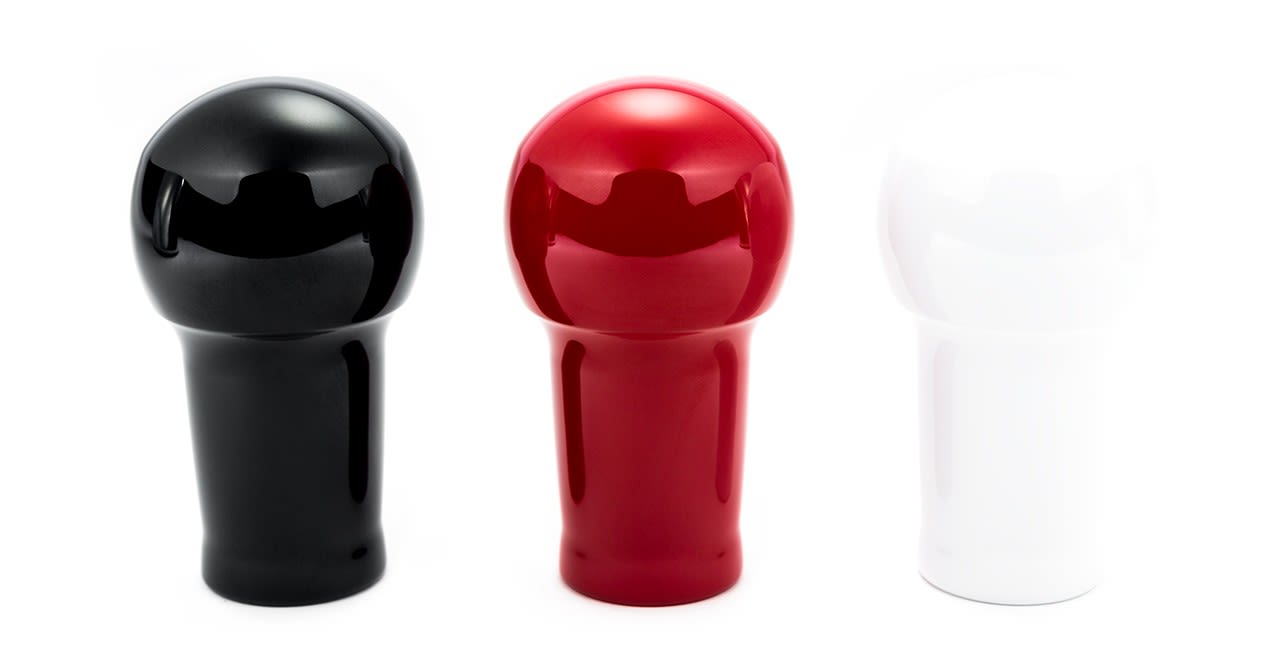 Gloss Finish
The gloss finish is achieved through a meticulous powder coating process which includes multiple stages of careful hand work. The shift knobs come off our cnc machines with a super smooth surface finish, then they are gently glass beaded to promote powder coating adhesion. A smooth coat of electrostatically charged powder is applied, then baked to cure the powder which creates a super smooth and durable finish!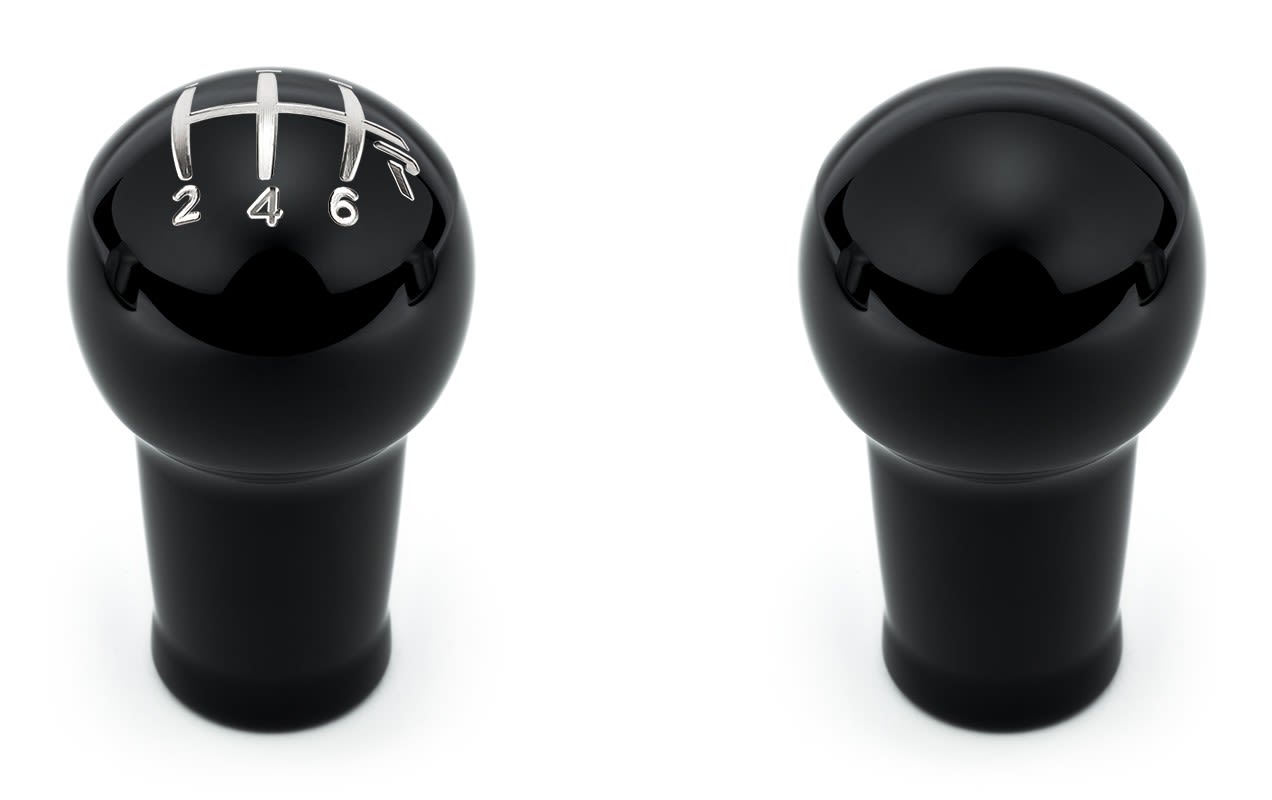 Shift Gate Engraving
With or without? All depends on your personal preference. Our signature shift gate engraving was designed to be graphically clean while giving your shift knob a unique aesthetic.
The engraving is cnc machined into the shift knob using a small .0625" solid carbide ball end mill.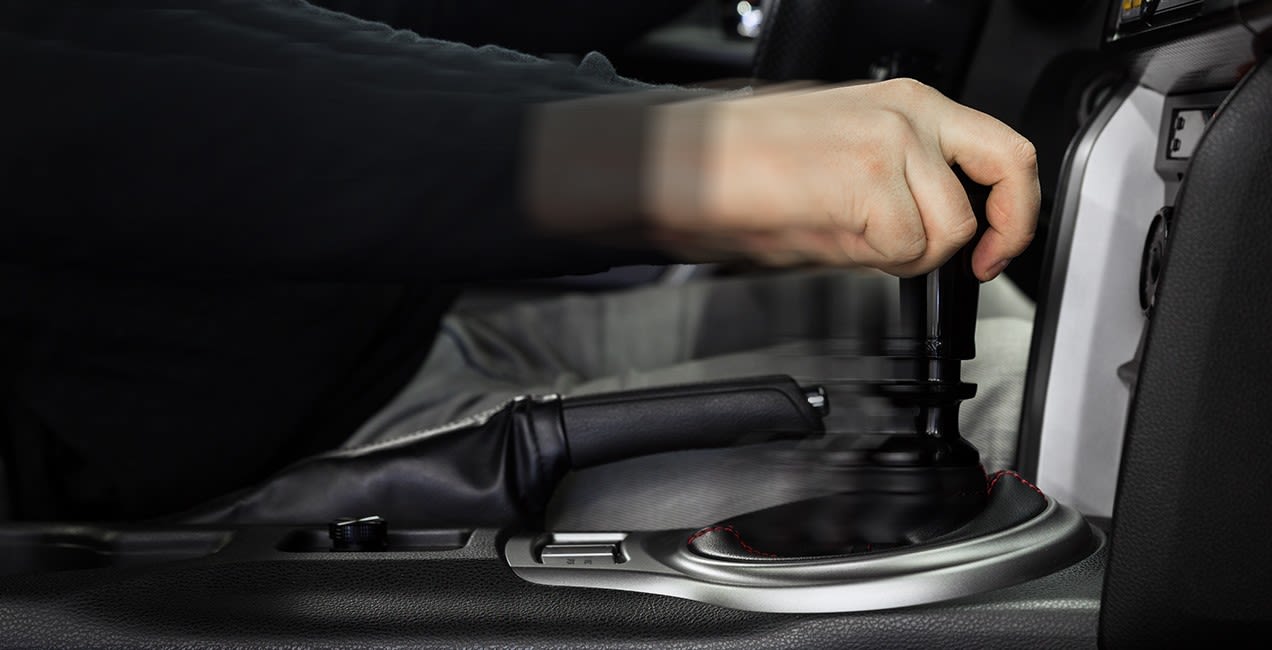 How Does It Work
With the weight in all the right places, Prolix redefines your shifting experience through the look and feel of how you shift into gear. You will experience smoother and faster shifts!
How? Weight in motion directly relates to how an object will react to an opposing force. In this case, the opposing force is the gate pattern and counter springs that are connected to your shift arm that tell you the shift pattern of your car. The difference felt when shifting into the next gear requires far less effort due to the additional momentum created by the increased mass.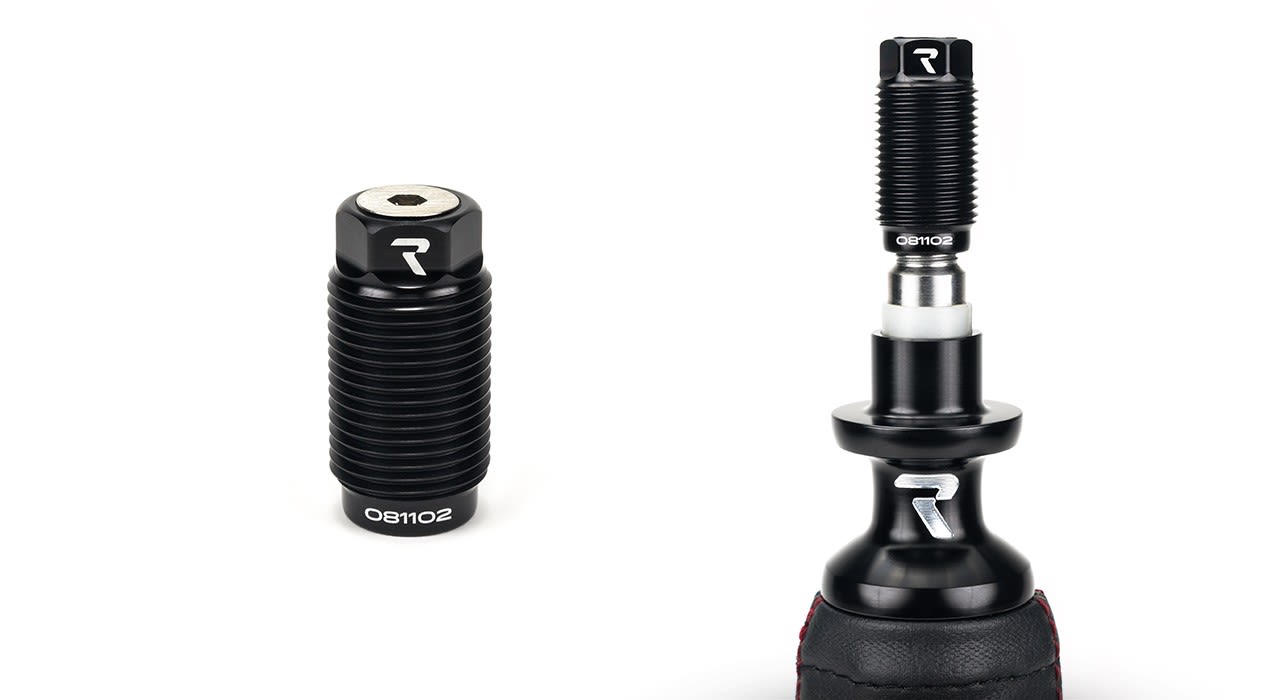 Will it Fit My Hand?
We specifically designed the Prolix to fit small to large size hands. The 2" or 51mm sphere diameter will fit smaller size hands while still providing a weighted shifting experience.
ANGLED OVERHAND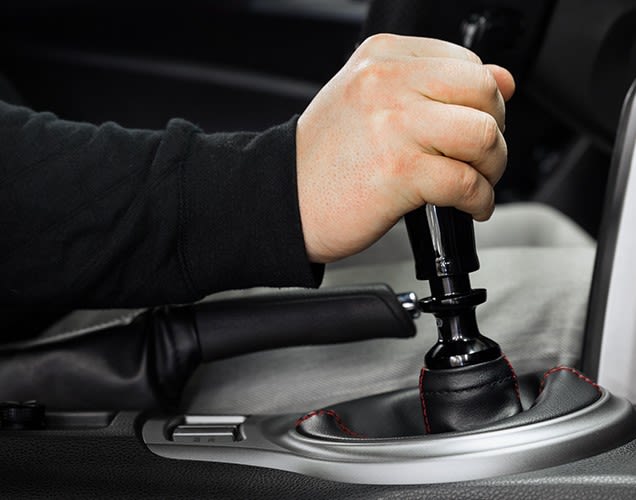 OVERHAND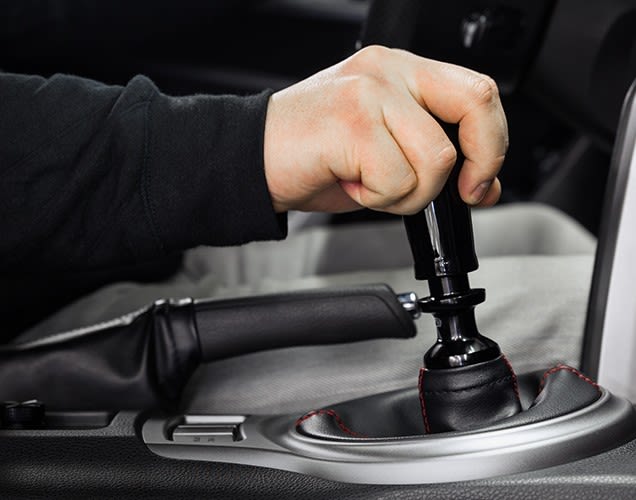 Shifting Positions
The Prolix was designed for angled overhand and overhand shifting positions. The sphere shape makes for a comfortable angled overhand shifting position. The overhand shifting position is further enhanced with the undercut sphere shape which provides a firm location for your index and middle finger to grip.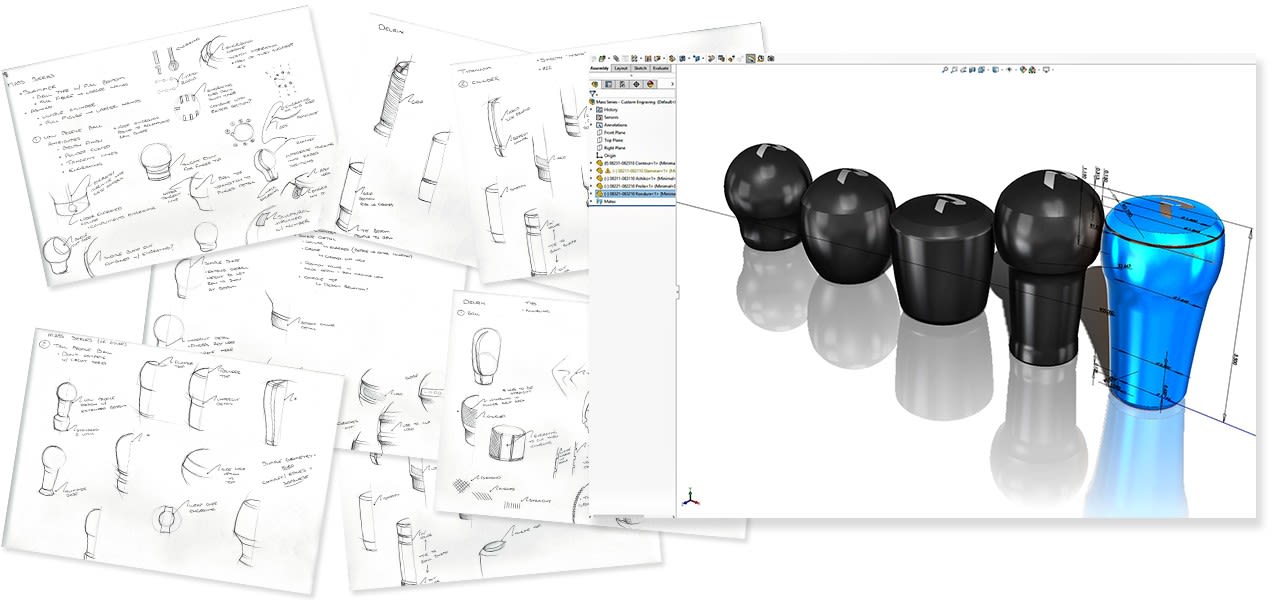 Design Driven
We believe in the power of the design process to create incredible products. Every shift knob start it's life as an idea that is translated into countless ideation sketches where form and details evolve. We take those sketches and further develop them in solid modeling software to define the form and ergonomics of the shift knob. The goal of this process is to perfect the balance between form and function to create an unparallelled product and brand experience.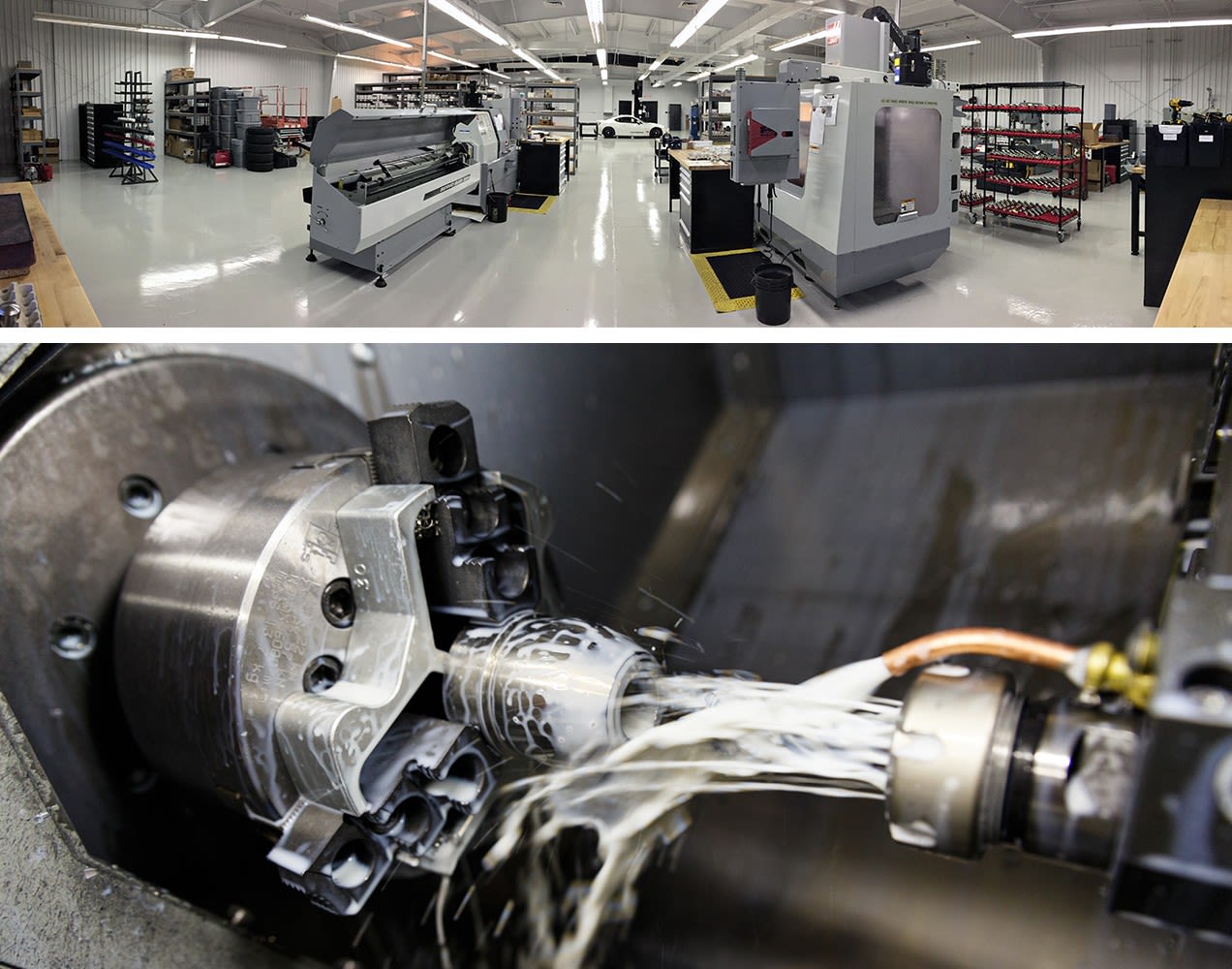 Crafted By Us
For the integrity and craftsmanship of our products, we do our manufacturing in house. We are proud to get our hands dirty crafting the very products we create.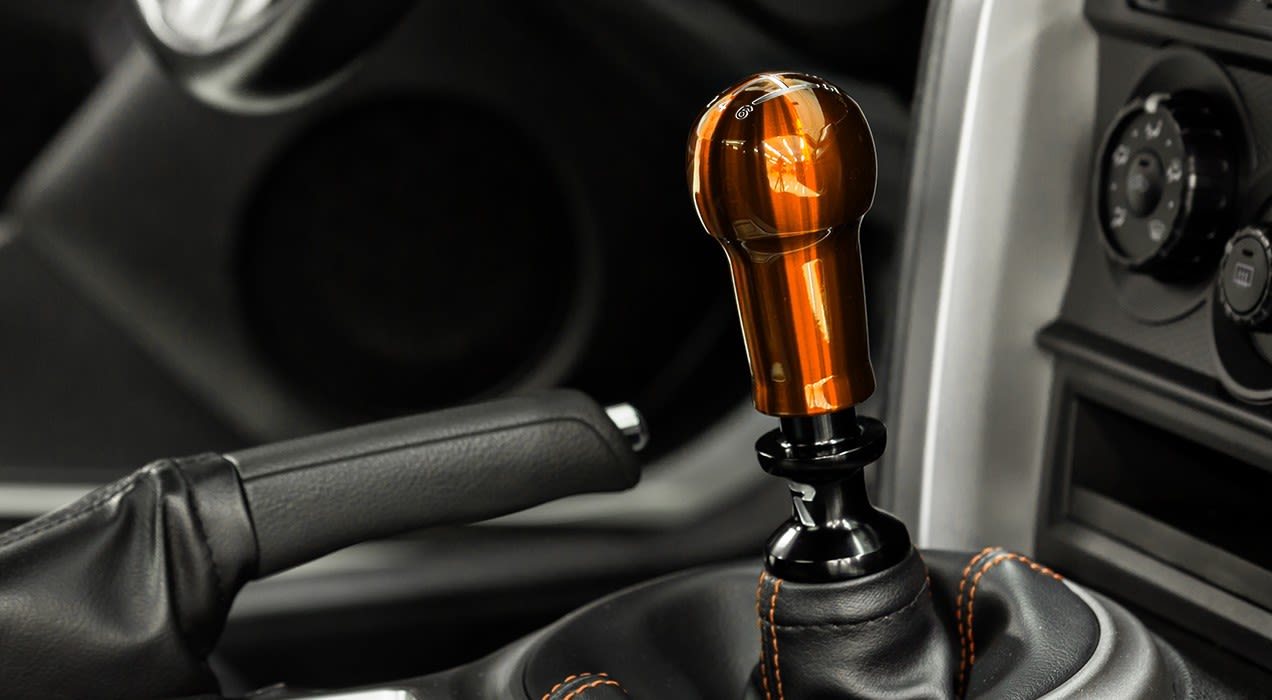 QUESTIONS & ANSWERS
No questions have been asked about this product.
Upload images for this product