Raceseng
Raceseng Revo Water + Alternator
2013+ FR-S / BRZ / 86
Lighten the load! The factory water and alternator pulleys weight 1.44 lbs and are dragging your FA20 engine down. Free your engine with the Revo Water + Alternator lightweight performance pulleys. The Revo Water + Alternator weigh in at a combined 0.98 lbs. With 35% less mass, your FA20 will rev faster without overdriving your water pump or alternator. The Revo Water + Alternator pulleys are the same diameter as OEM and are a direct bolt-on solution.
Details
Raceseng Revo Water + Alternator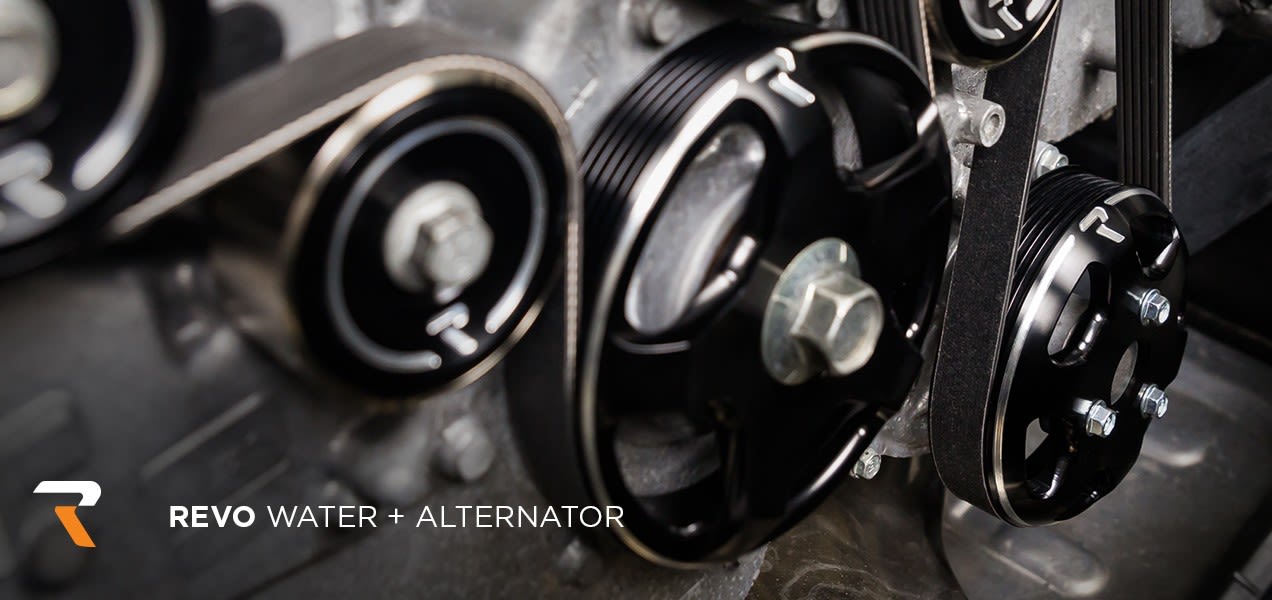 Introducing Revo Water + Alternator
Raceseng is proud to introduce the Revo Water + Alternator, a lightweight, performance pulley. Form and function unite to create a pulley packed with performance, design, engineering, and quality throughout.
---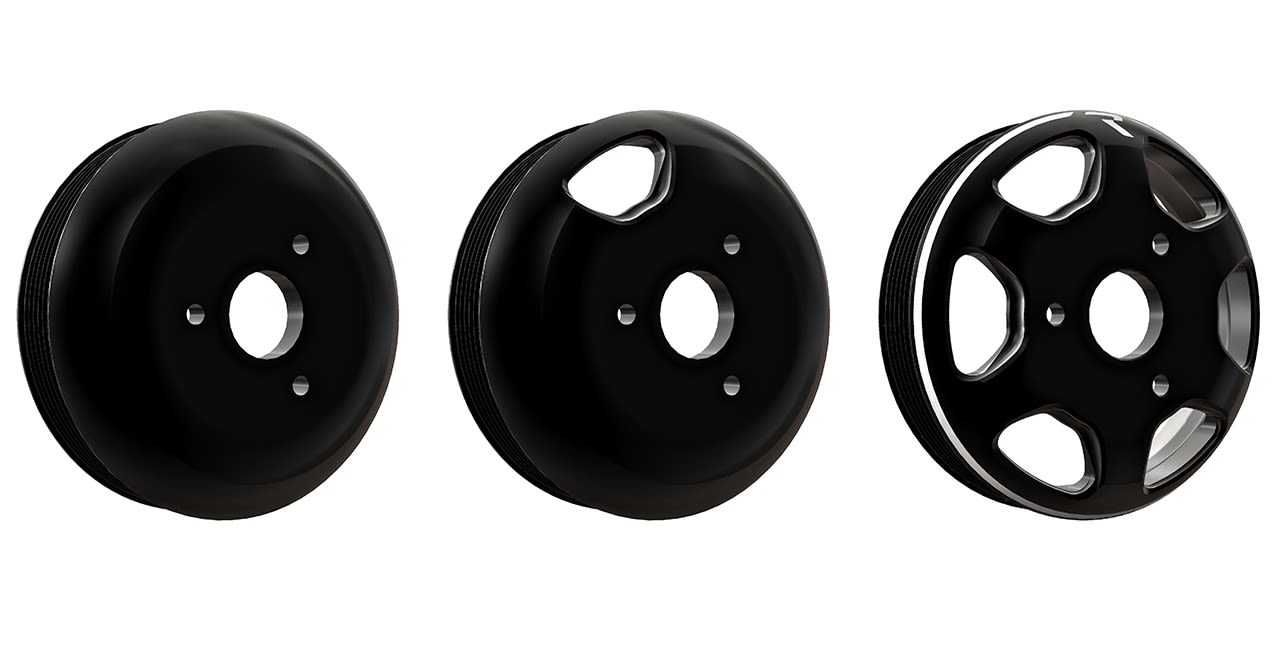 The Diet
We set out on a mission to put the water and alternator pulley on an extensive diet using advanced product design and CAD modeling techniques. The goal was to achieve the following:
1 | Reduce overall mass 2 | Reduce the moment of inertia 3 | Maintain superior strength
---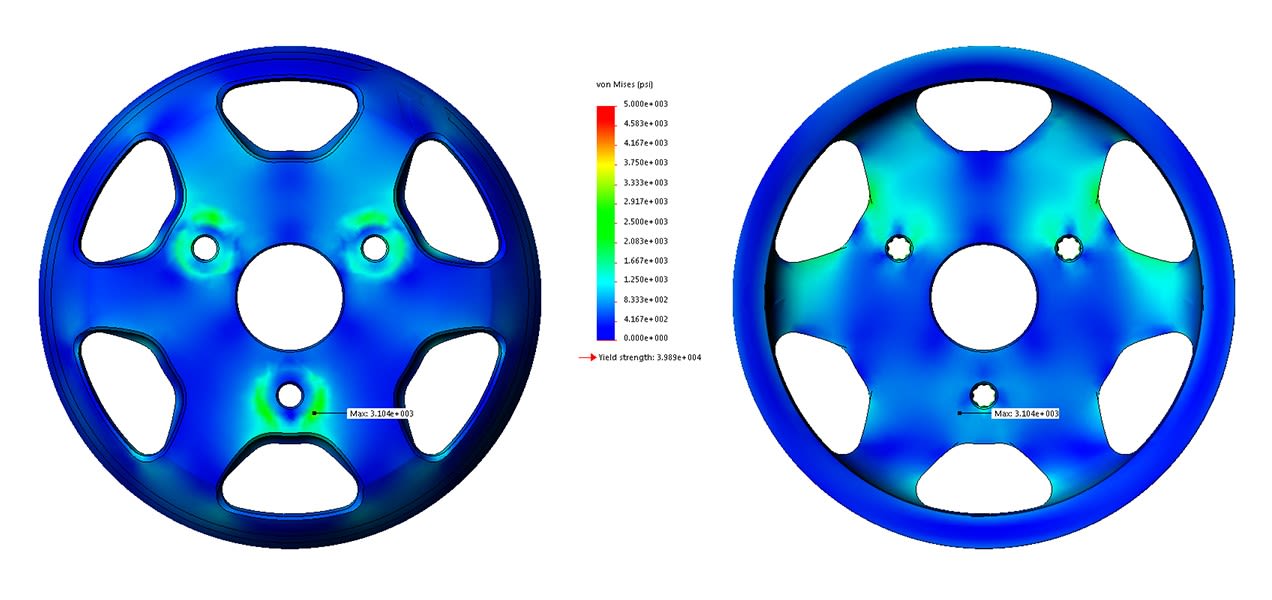 Engineering The Diet
The pulleys was run through extensive FEA simulations to determine where we could remove material without sacrificing the structural integrity of the pulley.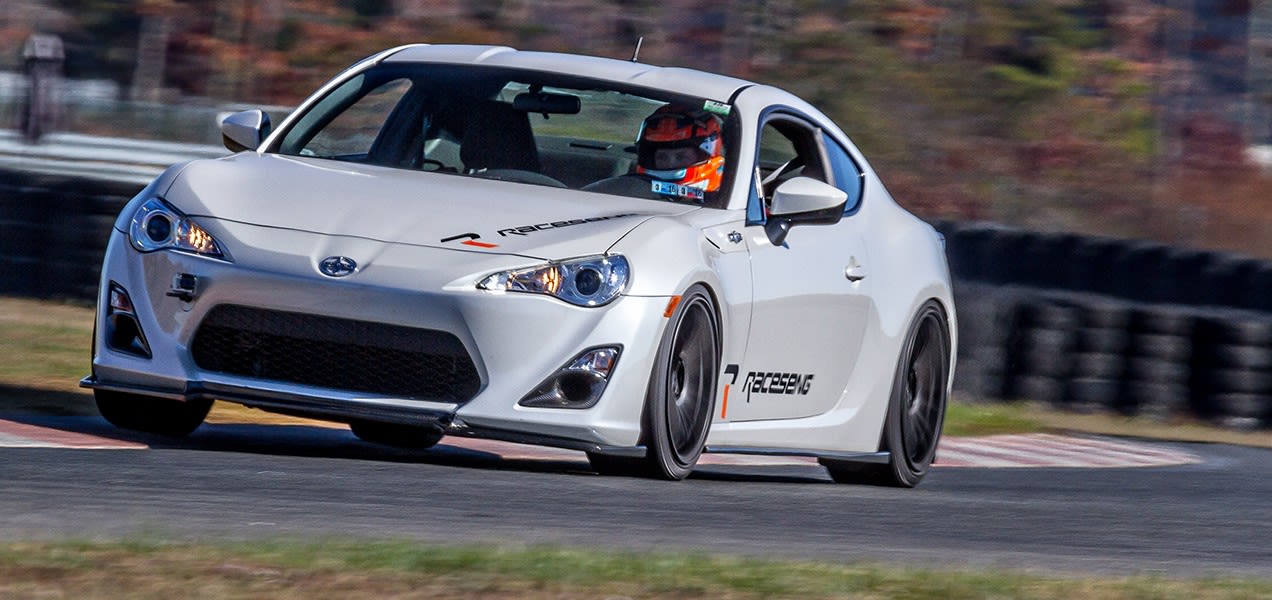 Testing The Diet
Validating our design and engineering assumptions is critical to finalizing product development. The pulleys were tested in both harsh winter conditions and the extreme heat of summer extensively. They were tested both on the street and put through heavy track use validating the quality of the engineering and materials used.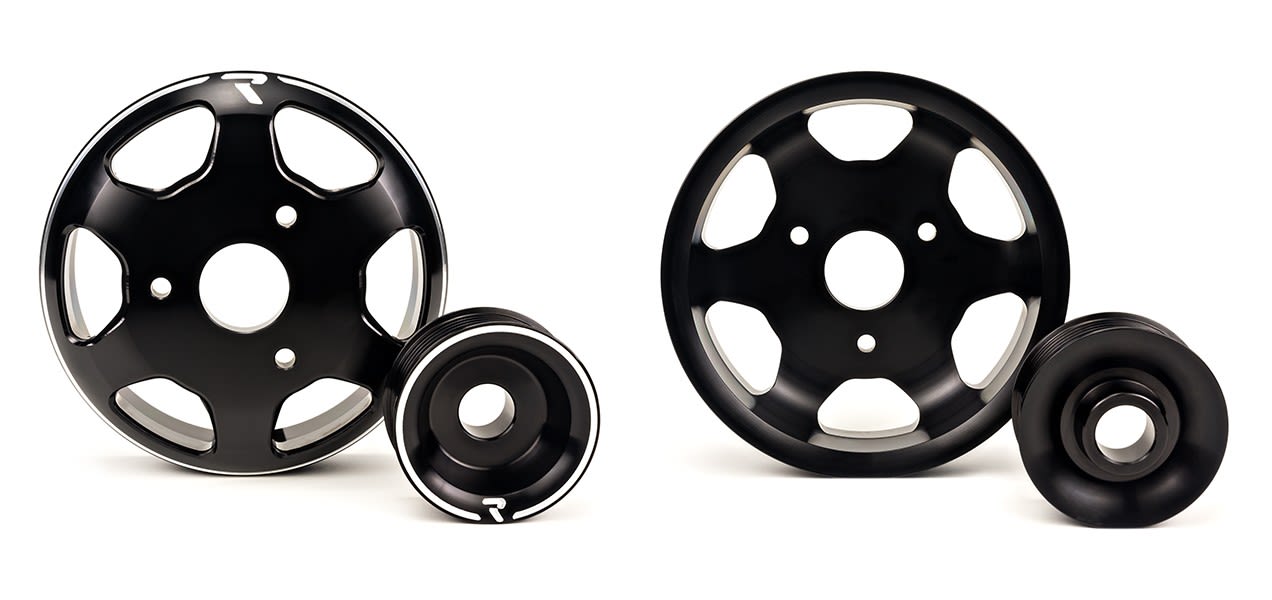 The Result
The Revo Water + Alternator weighs .46 lbs. less than the OEM water + alternator and delivers a 35% reduction in rotating mass. The design keeps the mass as close as possible to the center of the pulley, requiring less torque to spin the pulleys and delivering more power to your wheels. You will feel improved throttle response and faster revs!
OEM Water + Alternator | 1.44 lbs. Revo Water + Alternator | .98 lbs.
---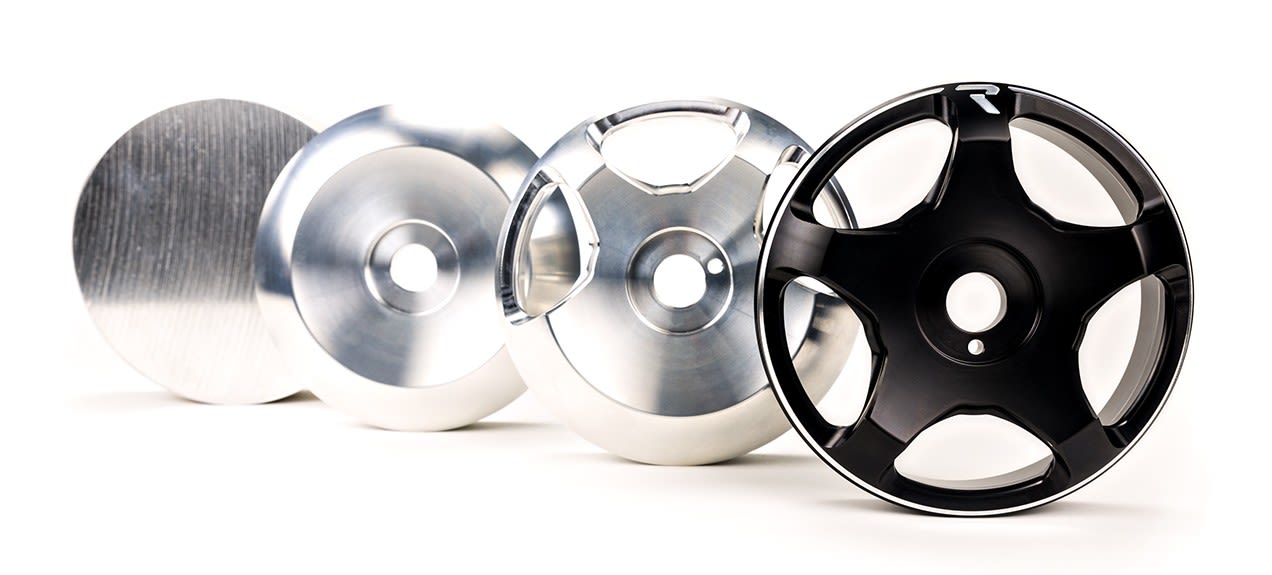 Precision Manufacturing
Each Revo Water and Alternator starts out as a solid block of USA milled 6061 T6 Aluminum. We precisely cnc machine the pulleys through turning and milling operations to sculpt the final design. The precision manufacturing tolerance results in a perfectly balanced pulley.
---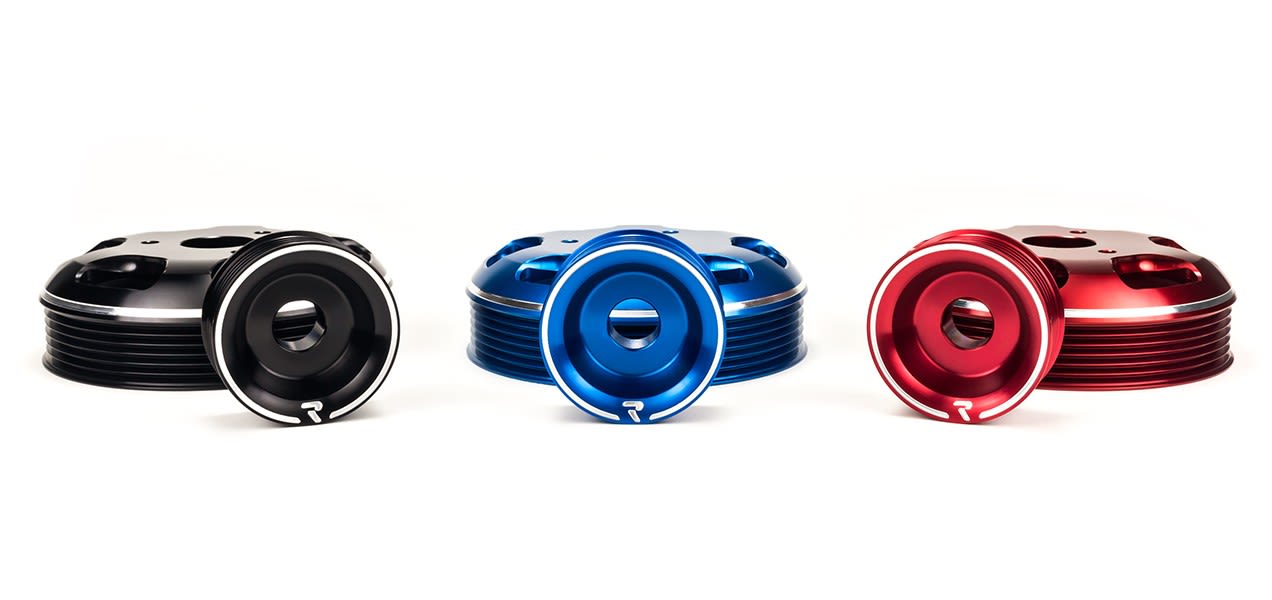 The Final Touch
After machining, the water and alternator pulley are anodized with our proprietary process to produce a rich color and prevent corrosion. The final touch is our signature ring and icon engraving giving this pulley a unique look like no other.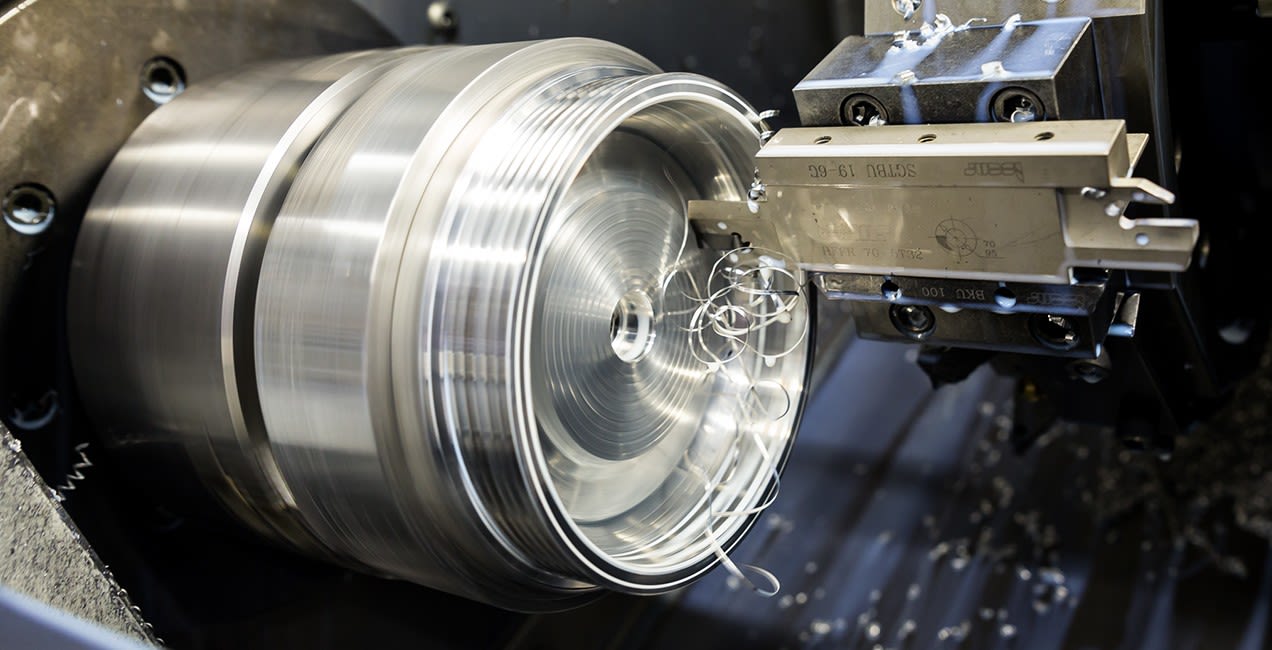 Crafted by Racenseng
For the integrity and craftsmanship of our products, we do our manufacturing in house. We are proud to get our hands dirty crafting the very products we create.
QUESTIONS & ANSWERS
No questions have been asked about this product.
Upload images for this product