Jackson Racing
Jackson Racing Dual Radiator/Oil Cooler Kit
2022+ Subaru BRZ / Toyota GR86
This is the Jackson Racing Dual Radiator/Oil Cooler Kit. This unit had been developed in-house alongside CSF Radiators to provide your new BRZ or GR86 with a powerful cooling solution during high-performance driving conditions. This is a drop-in unit with a built-in oil cooler where no trimming or cutting is required for the installation, and it will install with all OEM components. Additionally, this unit will include the Jackson Racing Oil Cooler Adapter, which is a proprietary JR design to provide you with more adjustability. The entire system has been put to the test on both the street and the track which includes back-to-back SCCA National Championships through the Jackson Racing Touring 4 FR-S. The system had worked flawlessly keeping the oil temperatures within a 30°F temperature delta to maintain consistent engine performance. In conclusion, this is a great upgrade for enthusiasts with purpose-built race cars who want to have optimal control over their coolant and oil temps without the additional weight and clutter by having a separate oil cooler setup. And it will perform well for those with daily drivers and weekend show cars who live in warmer climates, or who enjoy the occasional spirited drive. 
Details
Jackson Racing Dual Radiator/Oil Cooler Kit
---
HIGHLIGHTS:
Increased cooling capacity
Integrated liquid to oil cooler
True plug-and-play solution
Quicker cold start oil warm-up
Maintains consistent oil temperatures
Heavily tested 
Championship proven
Hand-polished to a mirror finish
Will include the Jackson Racing 1.4 BAR high-pressure cap
2022+ GR86/BRZ Jackson Racing Dual Radiator & Oil Cooler Install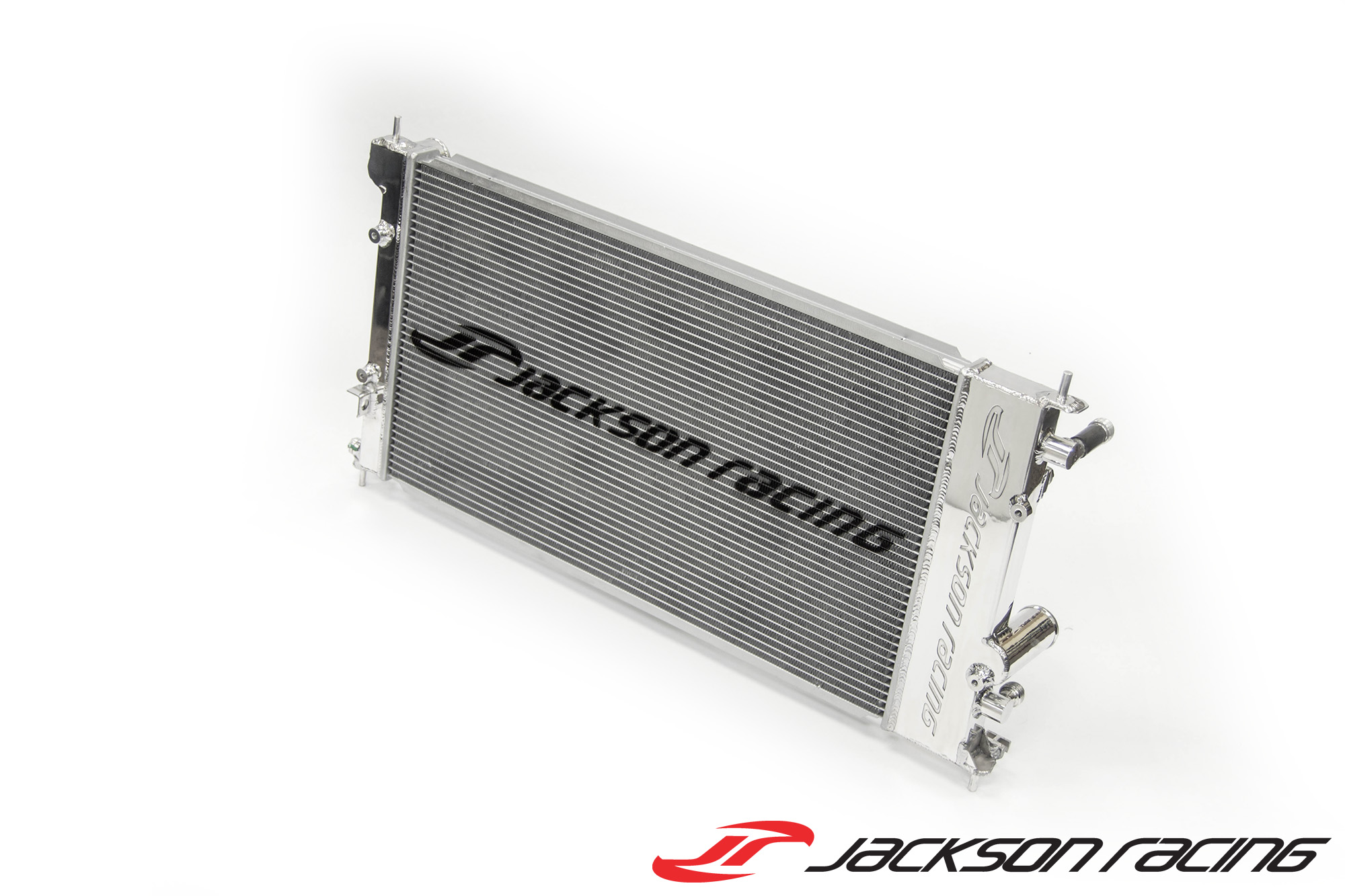 31MM CSF RACING RADIATOR CORE:
100% increase in the cooling surface area vs OEM
CSF-exclusive B-tube technology
15% more surface area with CSF B-Tube vs the standard oval tube
Multi-louvered fin with more surface area contact between the tubes and fins for better heat transfer efficiency
Factory tested
INTEGRATED LIQUID TO OIL COOLER
Maintains 30°F temperature delta with coolant
Thermostatically controlled via cooling system 
Brings proper oil cooling for street and track enthusiasts
NEW JACKSON RACING OIL COOLER ADAPTER
(4) M22 ports with (2) -10AN fittings
Easy install socket relief
Improved O-ring design
FA20 spacer/extension screw included
Optional 1/8" NPT sensor ports
Titanium grey finish
-10AN OIL COOLER LINES
Pre-assembled at Jackson Racing
Aeroquip OE quality oil hose
Oetiker clamps for peace of mind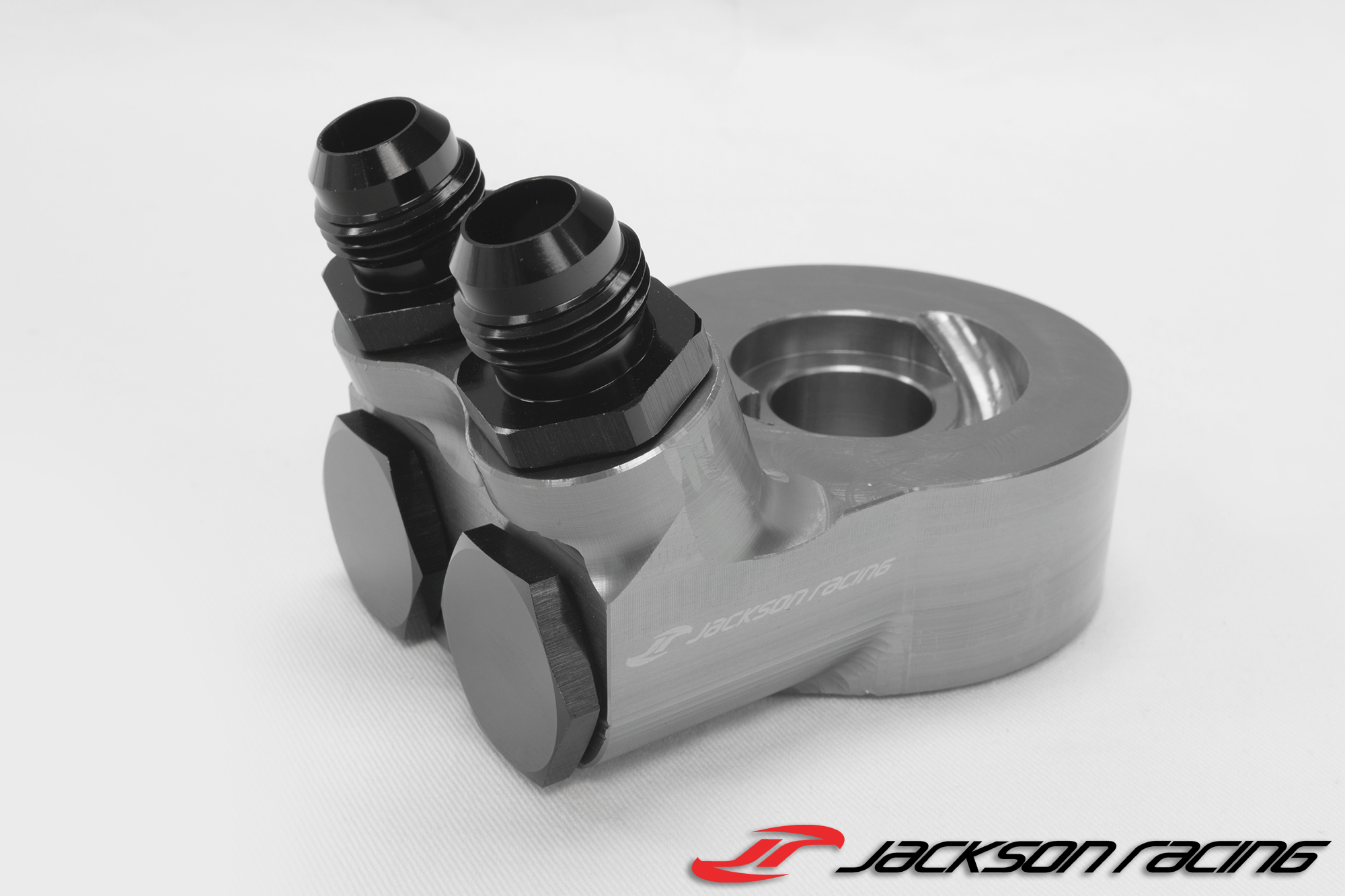 QUESTIONS & ANSWERS
No questions have been asked about this product.
Upload images for this product