Details
Advan RGIII Umber Bronze

---
Following the 2012 launch of the RSII, the RGIII arrives on the scene as more refined version of the RGII, highlighted by the same side-cut spokes.
Based on the RGII's six-spoke design, the spokes are longer, with a concave design dipping toward the centre of the wheel.
Inner-rim formed, one-piece form-forged wheel produced with high-density forging and flow forming.
A different design with a differing concave portion is set for each inch size. With 17-inch wheels, only the standard design is available; the 18-inch wheels come in GTR and Standard designs and Super GTR design with its powerful concave spokes; and 19-inch wheels offer two designs, GTR and Super GTR.
The ADVAN Racing logo is embossed in letters 1mm high on the rim between the spokes. Then, after painting, the faces of the letters are finished in aluminium.
SPECS:
Advan RGIII Umber Bronze
Size: 18x9.5
Offset: +45mm
Bolt Pattern: 5x100
This is for a set of four wheels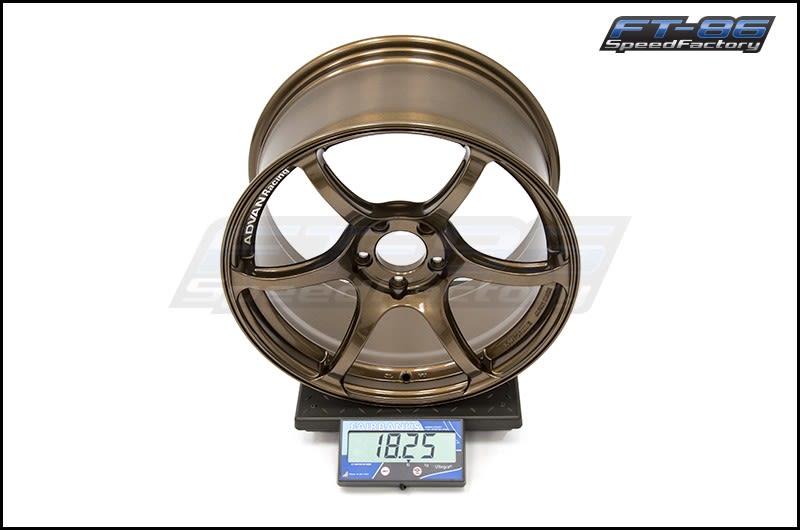 ---
Note: Careful consideration of wheel width, offset, and tire sizing must be observed when choosing and installing larger wheels. Adding larger wheels may lead to rubbing on suspension components or bodywork. Wheel spacers, new alignment settings, inside fender modifications, or other adjustments may be required. For more information on wheel fitments in general, please contact us!
---
Featured In FT86SF's New Products September Video
Upload images for this product