Details
OLM V1 F1 Style Rear Brake / Fog / Reverse Light
---
Highlights
2 different colors
Smoke Lens, Gloss Black Base, Red Bar
Clear Lens, Gloss Black Base, Red Bar
Running + Brake / Reverse F1 or Solid
Easy install
Comes with everything you need to install
Solid Rear Brake Light
Blinking or Solid Reverse Light
Parking Lamp
Give Your Supra's Rear End a Whole New Aggressive Custom Look
Here's a unique rear fog lamp from OLM for the 2020-2021 Toyota A90 Supra. Available in 2 different colors. The brake light functions as the parking light in this model. It gets bright when the brake is depressed. The added reverse lights can blink to warn people you are in reverse before going solid to provide more light.
IMPROVE YOUR VISIBILITY IN THE REAR
This is for when you are hardparked at a super cool meet, but decide it is time to blast out of there. Let everyone know they need to get out of the way cause you're coming through. "This ain't no Mustang. I don't run over people." This lamp lets them know just that. Alright, all jokes aside, the low mounted rear fog light is something that USDM vehicles are missing vs their JDM counterparts. These lamps increase visibility and flat out looks really good. This version has a plug and play harness. Just connect it to your taillight wiring before any additional modifications (like a tail as turn). Mount the lamp up and you're ready to go.
---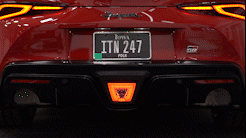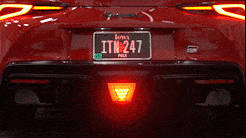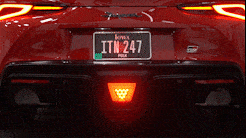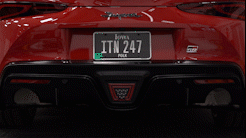 QUESTIONS & ANSWERS
No questions have been asked about this product.
Upload images for this product