Scosche
Scosche GoPro / Universal Action Camera Mount System Kit
Universal
The DashMount's cradle arms extend up to 3.5", allowing the mount to accommodate the ever growing phone sizes in today's market. It's not always easy finding a mount that will hold the iPhone 8 Plus. With this universal window/dash mount for smartphones,, that is the least of your worries.
Details
Scosche GoPro / Universal Action Camera Mount System Kit
---
Magnetic Mount
Powerful Neodymium Rare Earth magnets tightly lock the mount onto any flat magnetic metal surface. Created with an anti-skid thick rubber base which prevents movement at high speeds or on rough terrain.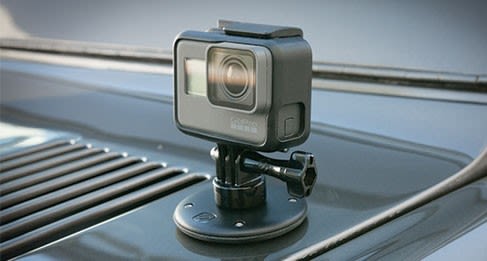 ---
StickGrip Suction Mount
A unique mounting solution that delivers a reliable hold on virtually any smooth surface. StickGrip™ is a tacky gel material that never leaves residue behind and is 100% reusable by rinsing in warm water.
Great for windows, walls, tabletops, automotive dashboards and more.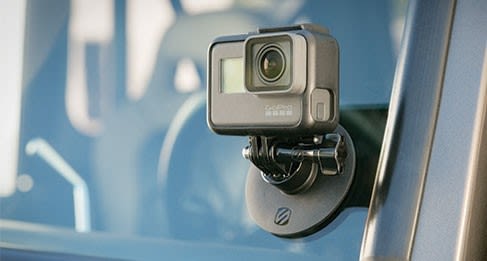 ---
Adhesive Mount
Features an automotive-grade adhesive base that firmly bonds to a wide variety of surfaces. Built to handle some of the more aggressive outdoor activities by being water, temperature and vibration resistant.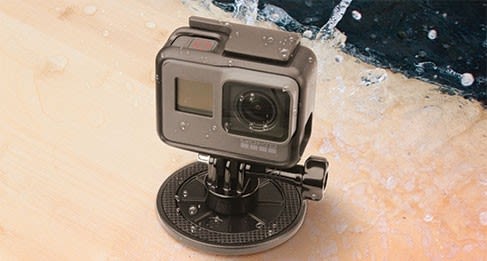 ---
Adapter for GoPro Cameras
Use this included adapter to attach your GoPro® camera to any of the 3 CloseUp Kit mounts.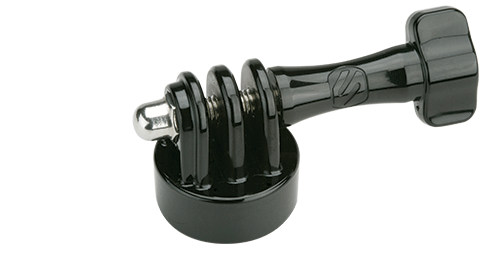 ---
Features
Integrated 3M, Magnetic, and Suction cup kit easily attaches to any smooth surface.
3M Base can attach to any flat smooth surfaces.
Attach Magnetic base to metal surfaces for unique camera shooting angles.
Suction base comes with StickGrip™ for a greater hold.
Suction cup base can attach to any flat smooth surfaces.
Conveniently attach your GoPro or Sony to any window, dash, flat surfaces and more.
Works with GoPro, iON camera, camcorder, DSLR camera, or handheld device with a ¼"e; screw mounting port.
• Ideal for paddle boarding
QUESTIONS & ANSWERS
No questions have been asked about this product.
Upload images for this product