Defi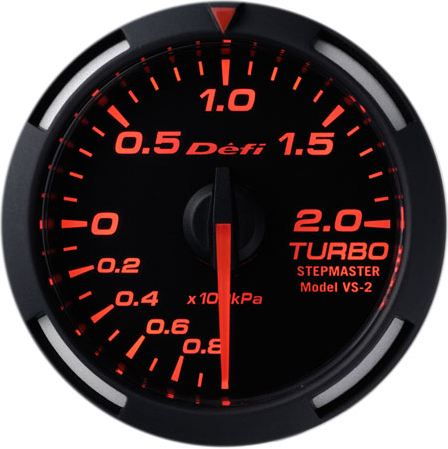 Defi Racer Boost 52mm Red (Metric Units)
- 2013+ FR-S / BRZ
Racer Gauges are quick-responsive and high-accurate analog gauges. The dial are not visible until the ignition is turned on.

Gauges operates standalone and control unit is not necessary. This is the Defi Metric Gauge (Reads in Metric Measurements) -80 kPa to 2 Bar
Details
Racer Gauges are quick-responsive and high-accurate analog gauges. The dial are not visible until the ignition is turned on.
Gauges operates standalone and control unit is not necessary.
This is the Defi Metric Gauge (Reads in Metric Measurements)
-80 kPa to 2 Bar
Included with this kit is:
Gauge 1pc
Boost sensor 1pc
Sensor wire (8 1/5ft) 1pc
Power supply wire (3 1/3ft) 1pc
Three way joint 1pc
Rubber hose (1 3/5ft) 1pc
Meter cup 1pc
Regular position bezel 1pc
Double sided tape 1pc
Buffer 1pc
Mounting bracket 1pc
M4 bolt, nut, washer 1pc
Tapping screw 2pcs
Upload images for this product

Feel free to share pictures of your vehicle with this product!