Fortune Auto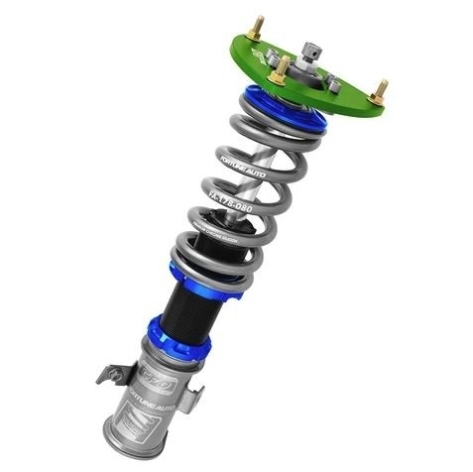 Fortune Auto 510 Series Coilover
- 2015+ WRX / 2015+ STI
SKU: FA510CFD-VA1VA2-CONFIG-PARENT
Fortune Auto is proud to release the all new Generation 5 - 510 series dampers. The advanced suspension technology found in their new dampers is derived from recent successes in World Challenge, One Lap, and Global Time Attack. All systems are completely built in house by their engineering staff in Richmond, Virginia. They insist on building bespoke suspensions in order to offer the best quality control system in the industry. Standard Spring Rate 8K Front / 8K Rear
CUSTOM SPRING RATE OPTIONS:
Coils with custom springs rates and rates showing "Ships From Factory" are built to order and will take up to 3-4 weeks.
Details
BESPOKE SUSPENSION SYSTEMS
Track Use Only

Fortune Auto is proud to release the all new Generation 5 - 510 series dampers. The advanced suspension technology found in their new dampers is derived from recent successes in World Challenge, One Lap, and Global Time Attack. All systems are completely built in house by their engineering staff in Richmond, Virginia. They insist on building bespoke suspensions in order to offer the best quality control system in the industry.

At Fortune Auto, they approach the science of suspension with a mentality of customization that has raised the industry's standards of performance.

Note: Due to the ultra digressive nature of this shock absorber, this product is recommended for track use only.

Standard Spring Rate

8K Front / 8K Rear

---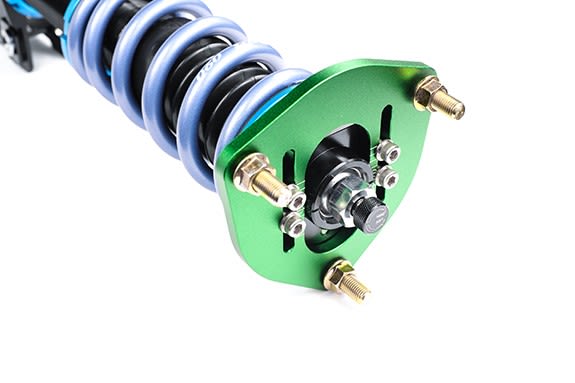 TECHNOLOGY UPDATES

The new "Ultra" Double Digressive Piston (UDDP) with revised shim stacks, a unique feature on our 510 dampers, allows for tremendous amounts of low speed force that helps with driver inputs such as dive, pitch, and roll. Furthermore, the damper force greatly tapers off to provide the driver with an internal "blow off" effect which helps with large impacts on track, keeping the vehicle stable after hitting curbing at high speeds. After countless hours on the shock dyno and testing on the track, we are proud to offer high performance coilovers that rival many high-end European shocks.
---
MORE PERFORMANCE AND RELIABILITY

510 series damper shaft seals have 40% less drag than our previous models. This provides for less hysteresis and for superior control of driver inputs. Our new seals are made of a specially formulated Buna rubber compound that provides a great balance between reliability and performance! Since the shaft seal is the most important seal on the shock, a stronger seal will greatly improve quality and performance.
---
GENERATION 5 UPDATES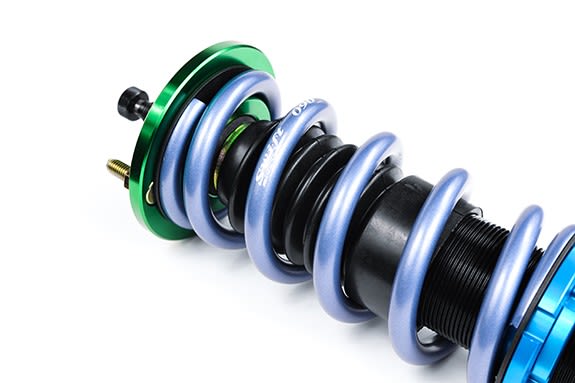 ULTRA PRECISE SHIM STACKS

Shims are deflection disks that cover up the port holes on a piston. They regulate the fluid flow which generates the force found in a damper. "Valving" or "re-valving" of a shock is accomplished by using a variety of shims that will ultimately provide enough resistance and damping ability for a particular application. Minute differences in the shims' diameter and thickness are very critical; just a thousandths of an inch of variation in the dimensions can change a damper's force profile up to + or - 25%. The shims' consistency is crucial in matching shock absorbers to one another. Generation 5 dampers utilize a high-grade shim material made of Sandvik steel, ensuring precision matched dampers.
---
LIGHTWEIGHT INTERNAL FLOATING PISTON

The new Generation 5 Internal Floating Piston is considerably lighter and uses a low-drag teflon band that drastically reduces stiction. This allows the damper to react quicker to shock forces.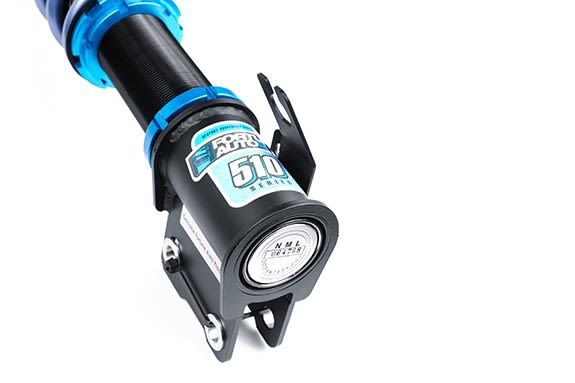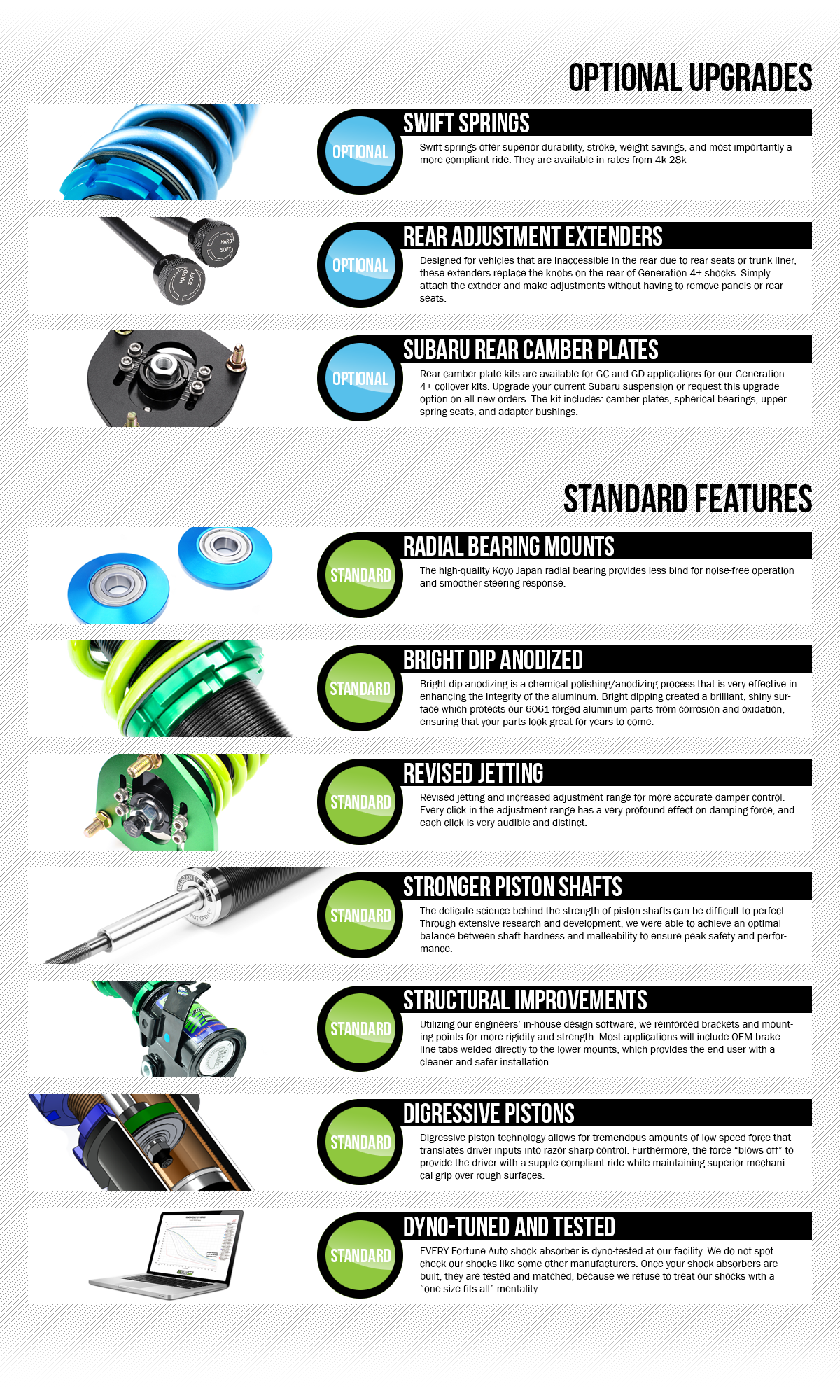 Additional Options
Aluminum Damper Bodies - 7075-T6 Aerospace grade aluminum shock bodies engineered for motorsports series double wish-bone struts. This upgrade provides numerous advantages:
Superior hear disappation
Weight savings up to 2lbs per shock
Hard Anodized for corrosion resistance
Fortune Auto at Work
Upload images for this product

Feel free to share pictures of your vehicle with this product!