OLM
OLM LED / Halo DRL Fog Light Housings
15+ WRX / STI / 13-16 BRZ / 14-18 Forester / 13-17 Crosstrek / 13-16 FR-S / BRZ / 86
Ships for free in the 48 states
The market is moving towards LED lighting. OLM produced an LED fog light casing with integrated halo DRL.
Sold as a PAIR
NOTE:
All BRZ and 13-17 Crosstrek with Non Steering Responsive Foglights require PSX24X to H11 converter harness.
Details
OLM LED / Halo DRL Fog Light Housings
---
The market is moving towards LED lighting. OLM produced an LED fog light casing with integrated halo DRL.
Simple 12v wiring allows you to plug and play the actual light and hook up the halo to any component you want to power it. Refer to the additional tab for sample power locations.
Sold as a PAIR
---
APPROXIMATE COLOR TEMPERATURE
BENEFITS
Current draw does not exceed factory wiring limits
Improved visibility
Integrated DRL Halo
Plug and Play for vehicles equipped from the factory with fog lights (main light)
Easy to install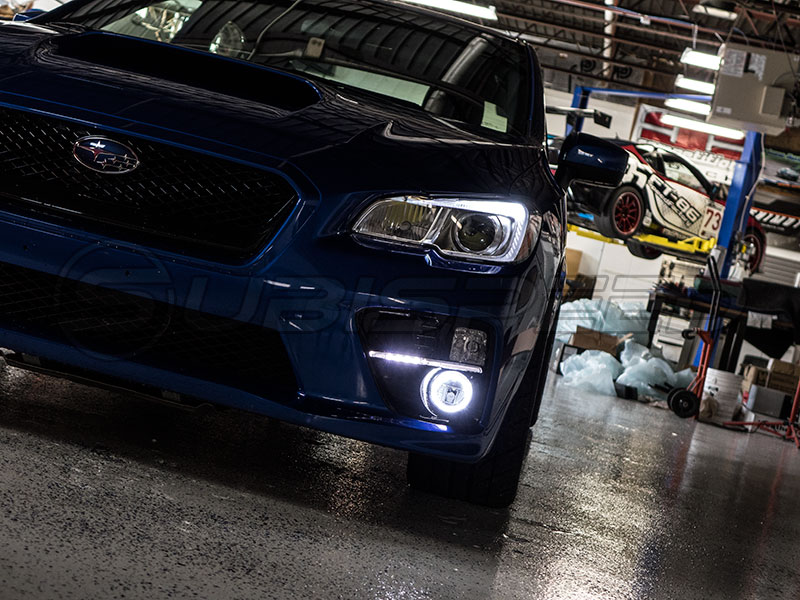 ---
NOTE: All BRZ and 13-17 Crosstrek with Non Steering Responsive Foglights require PSX24X to H11 converter harness.
Instructions
Please see additional tab.
Optional Install Items
Most installation will ONLY use ONE of the items below and not BOTH.
Add a fuse
This add a fuse can be plugged into the high beam fuse located in the engine compartment. This will allow for easy wiring of the halos. They will function as a DRL whether or not your DRL resistor is plugged in or unplugged. They will turn off when your headlights are on.
DRL Harness
SubiSpeed's DRL harness was originally designed for base and premium 2015 WRXs. It comes with Vision+ boomerang / C light bulbs and will allow you to keep these lights on as a DRL. The additional wiring can also be spliced into to provide power for accessories like this halo fog. Lights will be on as a DRL AND when the headlights are on. Includes harness, 2 bulbs, and 4 sets of T-taps for wiring this accessory.
Warranty
1 year manufacturer's warranty
FAQ
We have some instructions in the additional tab on this page, however the pictures below will help as well: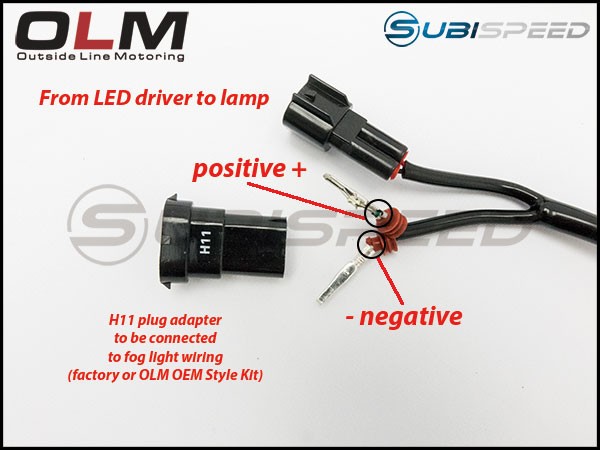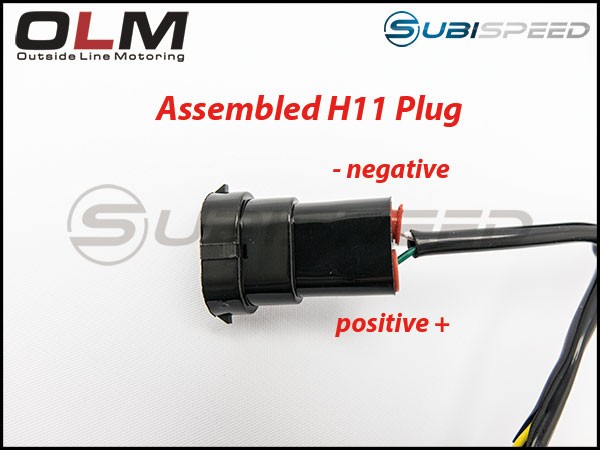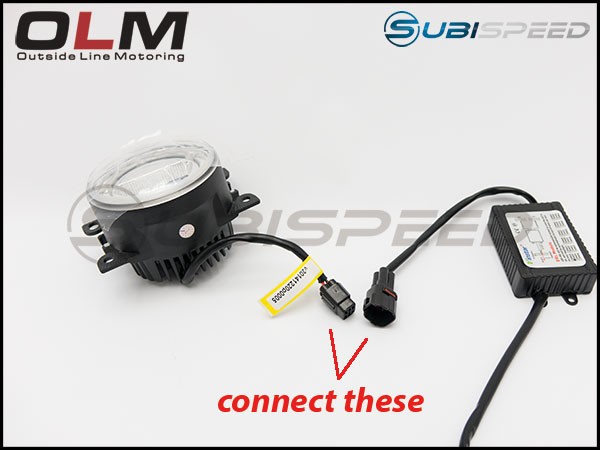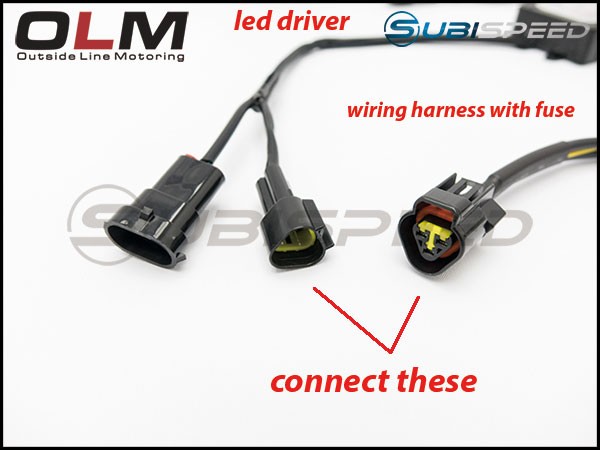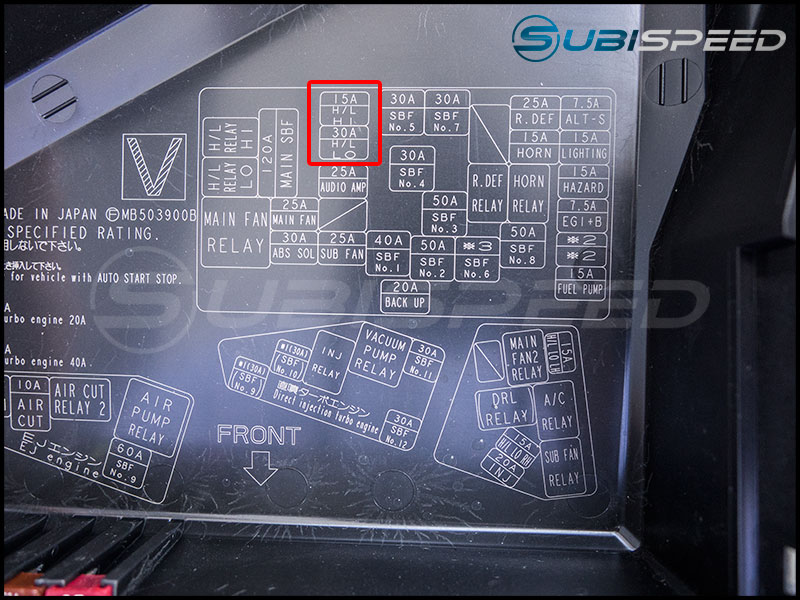 0 customer reviews
Looks great

Viper November 18, 2019

By

Installed them on my 2017 wrx Limited with the C boomerang DRL harness. The look great. The do have a little play in the housing. Other than the fit the are a great product.

Good Product, Awesome Customer Service

Kenneth February 11, 2018

By

Subispeed provides everything you need for a clean,quick, and easy installation, but their great customer service is what sells me their products.

Holy moly visibility!!!

Donny December 16, 2016

By

These bad boys put out a ton of light! Quick and easy install. I'd recommend getting Subispeeds DRL harness and run that halo! Mine will switch fully on when I activate headlights. The fitment is honestly perfect. I have no gaps and they fit just as good as the OEM fogs did. They were packaged very nicely and when I pulled them out of the box I was quite surprised at how beefy these are. OLM definitely made a quality product here and it's sure to last!

GORGEOUSSS

vinai August 19, 2015

By

I have the base wrx and if you have the base, you would have to order the winjet full foglight kit to get the switch/button and the bezel cutout.. i also got the drl harness. Install was super simple especially if you use the drl harness video for a guideline and the oem winjet full kit as an guideline, it is super easy to follow.. With the halo fog wirings, use the ground wire on a ground not the battery ground, and with the red power wire for the halos, i had to cut the c terminal end and splice that wire into the drl harness using the supplied T tap connectors.. i wanted to run the halos as my drl and be on when my headlights were on so i spliced them after where the 2 drl wires become into 1 wire.. fairly simple, hope this helps out for the newbies like i was.. Overall, awesome product

OLM HALOS

Taylor July 26, 2015

By

I installed the OLM HALOS on my 2015 WRX and it was very easy to do. I am happy with the results and would definitely recommend them. One problem I had was after I was done, my check engine light and cruise control symbol came on and flashing, so i disconnected the car from the battery, reconnected it back up and boom the lights were gone and everything was good.

Look great and easy install

Steven June 1, 2015

By

The install was pretty easy, however i did use a lift. They look great and still shed a good amount of light The fit isnt the best but it still works, and doesn't detract much at all.

Great addition and look!

David May 5, 2015

By

The install was a little tricky since the space is confined, however with a little time, they went in just fine. I also added the DRL harness for the Limited and together the install took a little more time. I do have to say that the C light and halo together running as the DRL look really good. I unplugged the stock DRL and it looks much better. I would recommend these to anyone looking for a great looking fog.

Halos Looking Great

Device March 31, 2015

By

Lots of positive statements about my just installed Halo/Fogs. I have them set so when the headlights are on, the halos are on and when I twist the fog light switch, the full halo/fog comes on. Way to distinguish ones WRX from others and it gets other WRX owners wondering where I got these. I tell them Subispeed. No gap on my fogs. Nice clean install. Also installed the clear covers to protect them from the road grime/rocks. Highly recommended to protect your investment in these fogs. Priced just right also. Will be interesting to see how long the bulbs last.

Amazing Customer Service

Piotr February 27, 2015

By

I placed an order for these fogs for my wife's 15 WRX limited along with the JDM grill. The shipping was very quick, unfortunately there was a hand written letter telling me these fogs were on back order. Several days later I gotten an email saying that they were out for delivery. USPS stated that they were delivered on the 02/21. unfortunately I never gotten any other package that day, I question all my neighbors due to me living in a condo and no one had it by mistake. I contact the USPS and they said that there's workers records indicated that it was delivered to my door and that is all they can do is saw its was there. I contact Yo here at Subispeed and spoke with him directly and via email. Yo was very understanding and very helpful. With in a days time I received an email from him stating that they will be sending me out another set of fogs to replace the ones that were lost or miss delivered. This is one of the best and most customer focused service I have ever gotten from a parts supplier. Thank you very much!!!!

they look sick!

Nick December 9, 2014

By

The halo looks very nice. I didn't like the fact that you couldn't you had to wirethe two fog lights together and then up to the fuse box but it makes sense. The quality is very good. The fit is not perfect. There is a little gap but its not very noticeable. Overall i am very happy with these and they are definitely worth the money!
Upload images for this product