Details
CHENILLE MICROFIBER PREMIUM SCRATCH-FREE WASH MITT
Why Buy This Product?
Extra plush, absorbent and exceptionally soft wash mitt
Lint-free and scratch-free
Premium elastic cuff
Gentle on paint
Deep-pile velvety cords
100% machine washable - gentle cycle
---
Used in Subispeed Video "Washing our 2015 WRX"
---
jAbout This Wash Mitt
The Chenille Microfiber Premium Scratch-Free Wash Mitt is a super soft microfiber wash mitt that is gentle on paint yet great on removing dirt and debris. The thick woven micro-chenille wash mitt is made of thick microfiber strands that are woven into big plump caterpillar-like strands that are extremely absorbent and gentle on paint and finishes. This extra plush wash mitt is both lint-free and scratch-free. The elastic cuff ensures the mitt will not fall off your hand while washing your vehicle.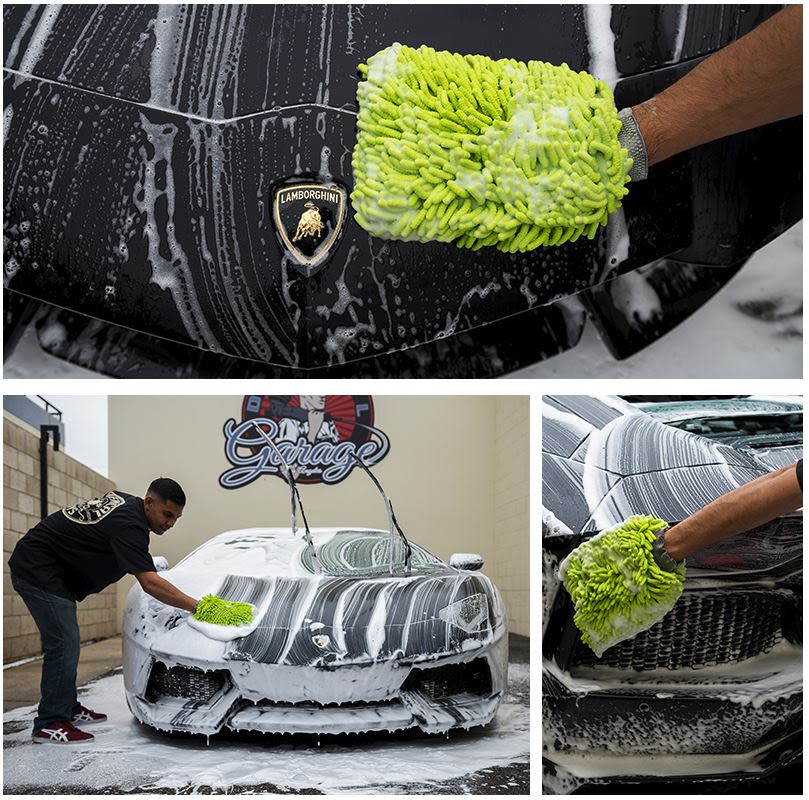 ---
Chenille Microfiber Car Wash Pad
The Chemical Guys Chenille Wash Mitt is extra plush and fluffy, and holds tons of suds to make any car wash a fun and safe experience. Microfiber is the best car washing material because it is extra soft, extra absorbent, and helps protect against swirls and scratches. The plush microfiber noodles of the Chenille Microfiber Wash Pad absorb clean wash water and fresh car wash soap, and put it down on filthy paint where they're needed most. Use the two-bucket method whenever cleaning any vehicle to drastically reduce the chances of scratching with every wipe of the mitt. The giant microfiber noodles lift and trap dirt away from sensitive surfaces to protect them from scratches, and the bright green microfiber highlights dirt and debris, so any detailer knows when to rinse it clean for a scratch-free shine. The Chenille Microfiber Car Wash Mitt is made only with high quality materials. Premium 70/30 blended microfiber stays softer for longer than cheap auto parts store pads, and gently cuff design makes the wash mitt easy to hold and wipe over any vehicle. Throw the Chenille Microfiber Wash Mitt in the washing machine with the microfiber towels to maintain a clean, soft, and fluffy feel for years of scratch-less car washing and detailing. Clean any daily driver, pristine show car, or work truck with the Chemical Guys Chenille Microfiber Premium Car Wash Mitt.
---
Soft Microfiber Chenille Microfiber Car Wash Pad
Chemical Guys Chenille Microfiber Car Wash Mitts are only made with premium 70/30 blended microfiber for extra-soft scratch-less cleaning and wiping on any vehicle. Every strand of the miraculous cloth has immense surface area. Every fiber acts like a piece of velcro hook and loop material; trapping and holding abrasive dirt and filth deep within the pile of the premium wash pad. This protection action physically insulates abrasive filth from sensitive paintwork, and drastically reduces the chances of installing any swirls or scratches into sensitive vehicle paintwork finishes. Cleaning with the Chenille Microfiber Wash Mitt is good for cars, and ideal for weekly maintenance washes or full details.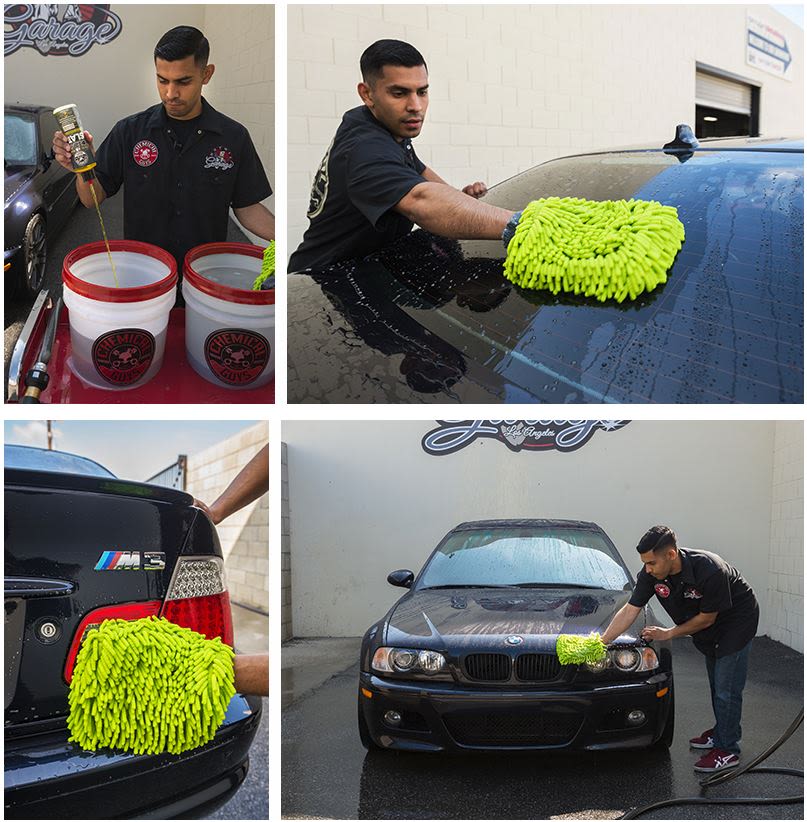 The Chenille Microfiber Premium Scratch-Free Wash Mitt is softer than the finest sheepskin mitt and has the incredible absorption of microfiber. The wash mitt is 100% scratch-free and swirl-free. Unlike other wash mitts, the Chenille wash mitt offers 70/30 washable microfiber that delivers the same level of softness even after numerous washes. The chubby spun strands hold loads of soapy water delivering a premium wash that lubricates the paint which reduces friction and enhances paint.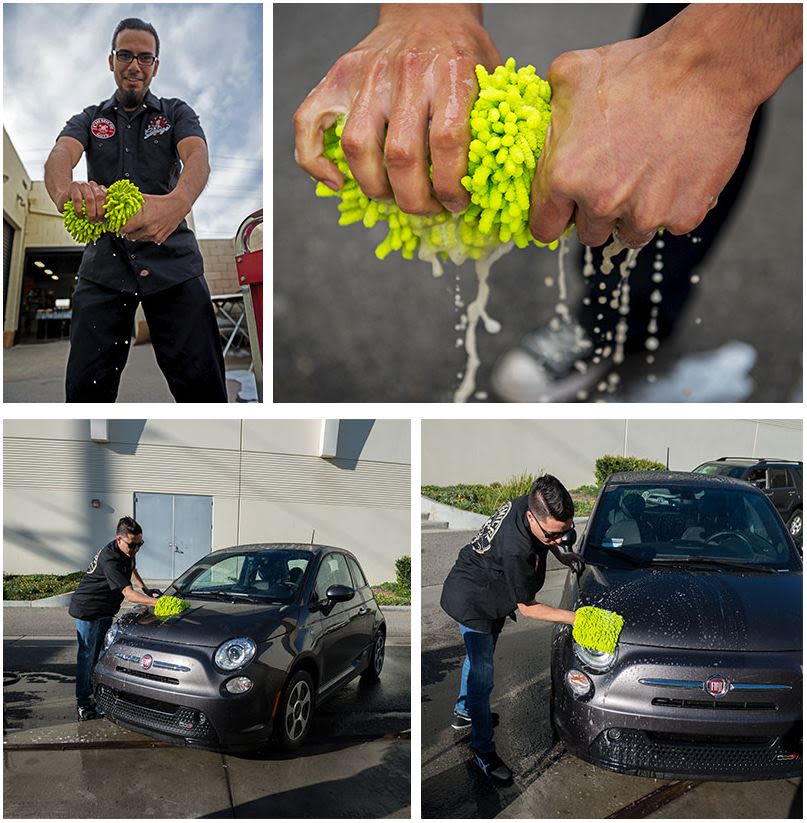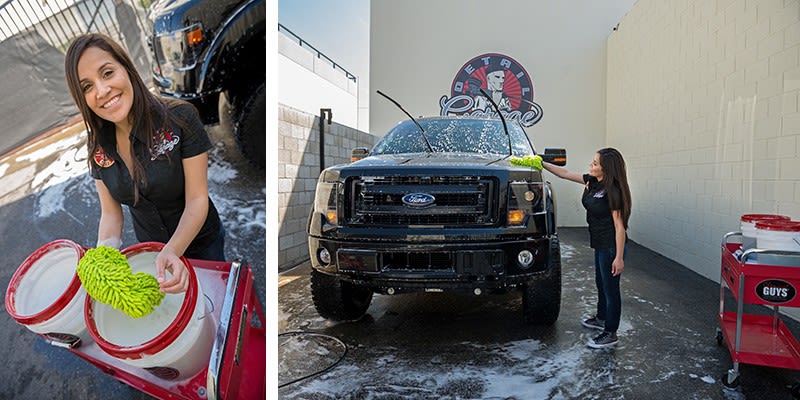 QUESTIONS & ANSWERS
No questions have been asked about this product.
Upload images for this product