JDM Station
Manual Transmission Shifter Trim (Matte or Gloss Black)
2015+ WRX
OEM spec replacement shifter trim bezel for the manual transmission 2015+ WRX.
UPDATE:
Matte version now has red letters.
Details
Saying No to Silver
We've been looking at the interior of the WRX for quite some time now. The CVT vehicles have had options to cover up their shifter trims for a while, but the WRX didn't have a single thing on the market until now. This subtle change is nice and unique. Choose between matte black or piano black (gloss) trims.
This trim was designed to OEM specifications and is therefore a direct replacement for the original. Installing is easy and can be done by popping out the old trim, popping out the clip which holds the shifter boot in place, and transferring it over to the new frame. Then reinstall and you're good to go.
Looks great matched with the Suburu OEM black door handles.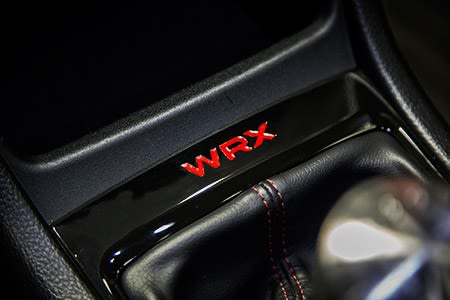 ---
SubiSpeed Install Video
Upload images for this product

Feel free to share pictures of your vehicle with this product!